Tag: Punjab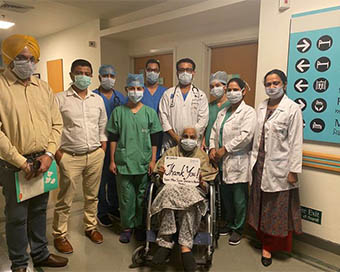 Punjab: 81-year-old Woman Suffering From Diabetes And Hypertension Defeats Coronavirus
An 81-year-old woman, who defeated coronavirus in Punjab, here on Thursday urged people to stay indoor to protect themselves from the infection.....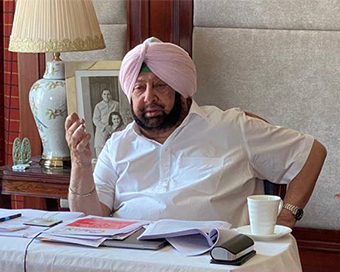 Punjab Promotes Class 10 Students Amid Corona Crisis
Class 10 students under the Punjab School Education Board (PSEB) will not have to take any exams and will be promoted on the basis of their performance in the pre-board exams, Chief Minister Amarinder Singh announced on Friday. ....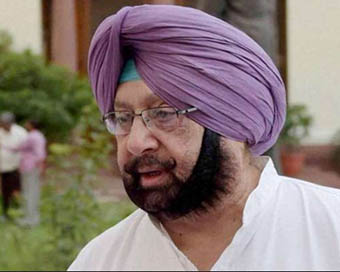 Punjab Imposes Rs 5K Fine For Home Isolation Violations
Covid-19 patients violating home isolation instructions in Punjab will have to shell out Rs 5,000 as fine, as per the new guidelines announced on Thursday by Chief Minister Amarinder Singh. ....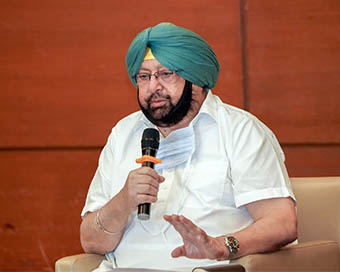 Punjab Waives All Fees In Govt Schools For This Session
Punjab Chief Minister Amarinder Singh announced, here on Saturday, government schools would not charge any admission, re-admission and tuition fees for this session because of the Covid crisis. ....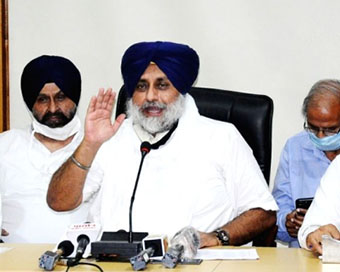 BJP's Oldest Ally SAD Quits NDA Following Differences Over Farm Bills
Ahead of the 2022 Assembly elections in Punjab, the Shiromani Akali Dal (SAD), one of the oldest allies of the BJP, quit the National Democratic Alliance (NDA) on Saturday after differences over the three 'controversial' farm sector Bills passed by the Parliament. ....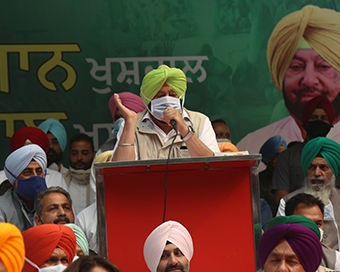 Punjab CM Amarinder Singh Leads Protest In Delhi Seeking 'justice For Farmers'
Rejecting outright the allegations of 'anti-nationalism' against Punjab's farmers, Chief Minister Amarinder Singh on Wednesday led a protest at Delhi's Jantar Mantar to get "justice for the poor farmers". He said he was not in Delhi to confront the Centre but to fight for the farmers rights, whose livelihood was at stake due to the new Central farm laws. ....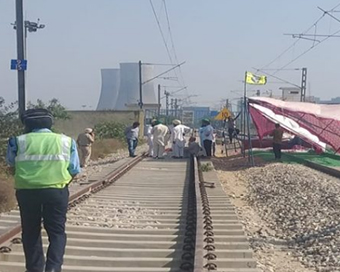 Tracks Cleared For Train Movement: Punjab Government
The Punjab government on Friday evening said railway tracks, except one in Amritsar district, were fit for the movement of trains as farmers lifted their blockades. ....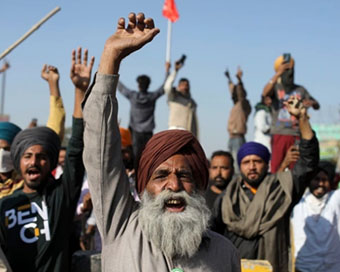 Steadfast In Demands, Farmers Threaten To Scale Up Protests If 'black Laws' Not Repealed
As the protests against the new agricultural policies entered its eighth day on Thursday, the farmer leaders once again reiterated their demands as they set out for another round of talks with the central government. ....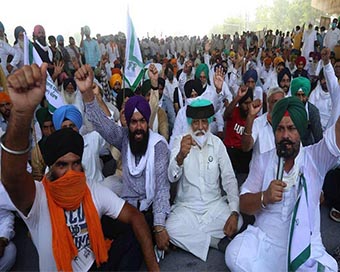 Farmers' Protest: 30,000 More Farmers From Punjab Head To Delhi
With the deadlock between the protesting farmers and the Centre continuing, another group of nearly 30,000 protesters from different areas of Punjab started their journey towards the national capital on Friday morning. ....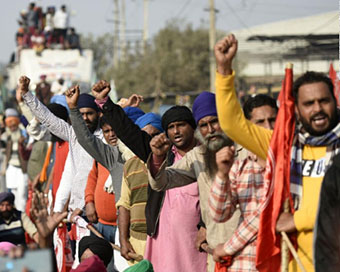 Farmers To Observe 'Shradhanjali Diwas' Today In Tribute To Those Who Died During Protest
Farmers across the nation will mark Sunday, December 20, as 'Shradhanjali Diwas' to pay tribute to those who lost their lives in the ongoing protests against the agriculture bills. Prayer meetings will be organised to recognise the sacrifices made by farmers since the protests started, farmers' leaders have said, reiterating their demand for a rollback of the farm bills.....