Tag: Punjab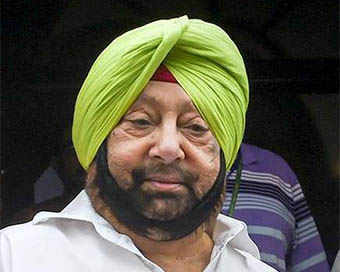 Punjab CM Writes To Modi On Free Covid-19 Vaccine For Poor
Even as he prepared to kickstart the process of vaccination of 1.74 lakh health workers, with 40,000 to be covered every day over the next five days in the first phase, Punjab Chief Minister Amarinder Singh on Friday wrote to Prime Minister Narendra Modi seeking free vaccine delivery to the poor population of the state. ....
Five States To Vote Between February 4 And March 8
Assembly elections in Uttar Pradesh, Uttarakhand, Goa, Punjab and Manipur will be held between February 4 and March 8, Chief Election Commissioner Nasim Zaidi announced on Wednesday.....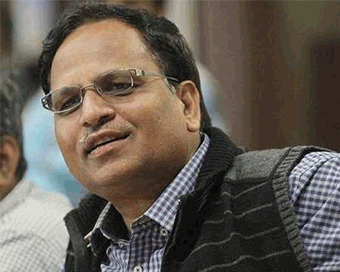 Delhi Minister Dismisses Money Laundering Charge, BJP Keeps Up Attack
Delhi Health Minister Satyendar Jain on Friday dismissed allegations of money laundering against him as rumours to malign his image ahead of the Punjab elections even as the BJP on Friday dubbed the Arvind Kejriwal-led government as corrupt and non-performing.....
State Elections: Modi May Prove To Be Lucky
It is obvious that the ensuing elections in five states will be an excellent mid-term appraisal of Narendra Modi's tenure.....
Left Front To Go Alone In Poll-bound States: CPI-M
The high-level party meeting of the CPI-M held here has decided to fight the upcoming assembly polls in five states under the banner of the Left Front only, party General Secretary Sitaram Yechury said on Sunday.....
Sidhu To Join Party Unconditionally Said Amarinder
Punjab Congress chief Capt Amarinder Singh on Wednesday said that cricketer-turned-politician Navjot Singh Sidhus decision to join the Congress was unconditional.....
In Haryana's Narnaul Mercury Dips To Sub-zero Level
Narnaul in Haryana was the coldest place in the region with the minimum temperature slipping below the freezing point on Thursday.....
Tripura Troopers To Be Deployed For Punjab, UP Polls
Two battalions of Tripura State Rifles (TSR) will be deployed in the upcoming Punjab and Uttar Pradesh assembly elections, an official said here on Saturday.....
Surjit Singh Barnala Passes Away
Former Punjab Chief Minister, Union Minister and Governor of Tamil Nadu, Uttarakhand and Andhra Pradesh Surjit Singh Barnala died here on Saturday following a brief spell of illness. He was 91.....
Navjot Sidhu Is 100 Per Cent In Congress: Amarinder
Punjab Congress chief Captain Amarinder Singh on Saturday said cricketer-turned-politician Navjot Singh Sidhu was already a member of the Congress and will be contesting the assembly polls.....