Tag: ED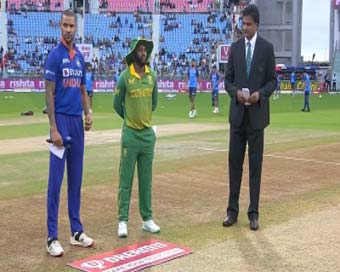 IND V SA, 1st ODI: Gaikwad, Bishnoi Make Debuts As India Win Toss, Elect To Bowl First
Ruturaj Gaikwad and Ravi Bishnoi have been handed debuts in ODI cricket as India won the toss and elected to bowl first against South Africa in the series opener at the Bharat Ratna Shri Atal Bihari Vajpayee Ekana Cricket Stadium here on Thursday. ....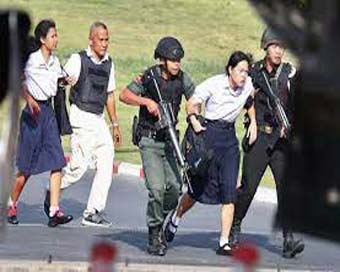 Death Toll From Thai Childcare Centre Mass Shooting Rises To 36 (2nd Ld)
A mass shooting at a childcare centre on Thursday in Thailand's Nong Bua Lamphu province has killed at least 36 people, including 24 children, local authorities said. ....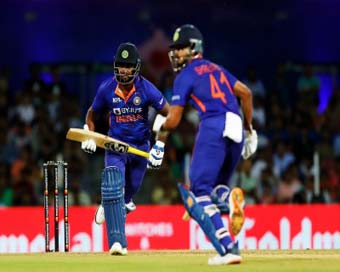 IND V SA, 1st ODI: It Was Tremendous The Way Shreyas, Samson And Shardul Played, Says Shikhar Dhawan
India skipper Shikhar Dhawan was very impressed with the fightback shown by Shreyas Iyer, Sanju Samson and Shardul Thakur to almost take India over the line. He also admitted that India could have been better in bowling and fielding. ....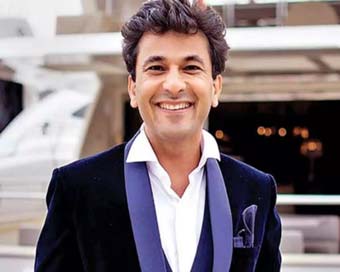 Vikas Khanna: Diversity Of Indian Cuisine Is Simply Unparalleled
Celebrity Chef Vikas Khanna, who is set to host the first episode of the upcoming docu-series 'The Journey of India', recently shared that no other cuisine in the world can match up to the Indian cuisine. ....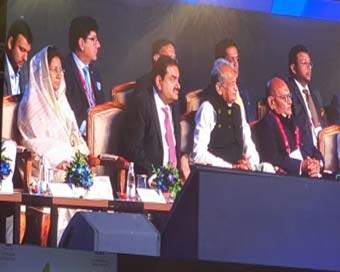 Gehlot Inaugurates Invest Rajasthan Summit, Gautam Adani Attends Too
The much awaited Rajasthan Summit was inaugurated on Friday by Chief Minister Ashok Gehlot in the presence of veteran industrialists, including Gautam Adani. ....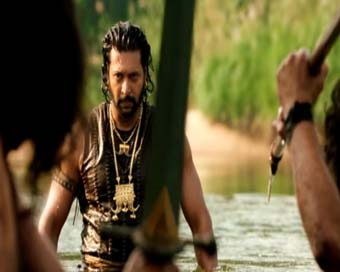 Mani Ratnam's 'PS1' Grosses Over Rs 300 Crore Worldwide In A Week
Continuing its fantastic run in theatres, director Mani Ratnam's magnum opus 'Ponniyin Selvan 1', which is based on eminent writer Kalki's literary classic of the same name, has grossed over Rs 300 crore worldwide in a week, its makers announced on Friday. ....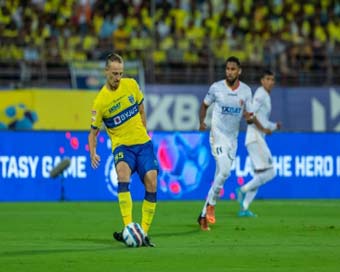 ISL 2022/23: Kerala Blasters Beat East Bengal 3-1 In Season Opener
Kerala Blasters registered a 3-1 win over East Bengal FC in the opening match of the Indian Super League (ISL) 2022-23 season against East Bengal FC at the Jawaharlal Nehru Stadium, here on Friday. ....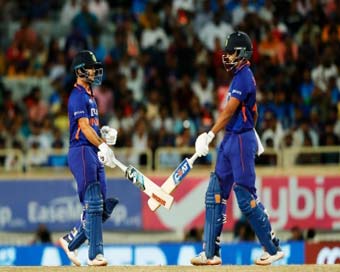 IND V SA, 2nd ODI: Iyer's Unbeaten 113, Kishan's 93 Give India An Emphatic Seven-wicket Win Over South Africa (ld)
Vice-captain Shreyas Iyer struck a magnificent 113 not out while Ishan Kishan slammed a scintillating 93 to give India an emphatic seven-wicket victory over South Africa in the second ODI at JSCA International Stadium on Sunday. ....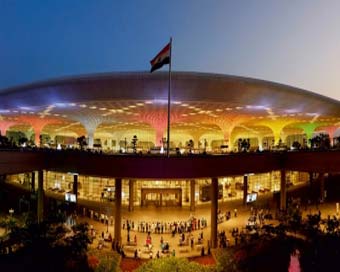 Mumbai International Airport Switches To Green Sources
Mumbai International Airport has entirely switched to green sources for its energy consumption needs, making it one of India's 100 per cent sustainable airports. ....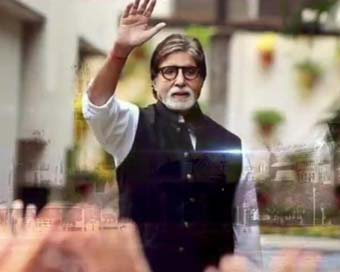 Big B: 'Another 365 Begins'
Megastar Amitabh Bachchan, who turns 80 today, has shared that another 365 days have begun for him and thanked everyone for showering him with love and care. ....