Tag: snowfall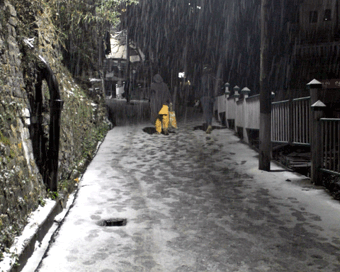 Shimla, Manali Cut Off After Snow, Traffic Hampered
Traffic to tourist destinations Shimla, Manali and Dalhousie were cut off from the rest of Himachal Pradesh on Saturday following heavy snowfall overnight, officials said. ....
Tourists Flock To Himachal After Widespread Snow
Shimla, Manali and other parts of Himachal Pradesh are wrapped in a blanket of snow to the glee of tourists. There was more snowfall on Monday.....
Five Killed, Four Injured In Two Avalanches In Kashmir
An army officer was killed and four other soldiers injured on Wednesday when an avalanche hit an army camp in Jammu and Kashmir in Ganderbal district, while four of a family died after their house was buried under the snow in Bandipora district, said officials.....
After Snowfall, It's Sunny In Shimla; Roads Reopened
It was a bright and sunny day in Himachal Pradesh on Wednesday with overnight snow turning the tourist resorts of Shimla, Kufri and Manali more picturesque. ....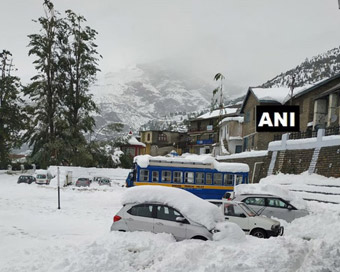 Over 1,500 Still Stranded In Himachal, Rescue Continues
Over 1,500 tourists are still stranded in snow-marooned Lahaul-Spiti district of Himachal Pradesh, officials said on Wednesday adding that the evacuation is on but it might take days.....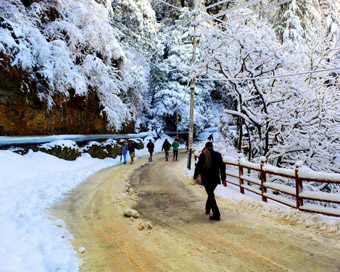 Electricity Back In Kashmir After Heavy Snowfall
Power supply was restored on Sunday to 90 per cent of Srinagar city and most rural areas of the Kashmir Valley after overnight heavy snowfall damaged transmission towers and snapped surface and air links with the rest of India.....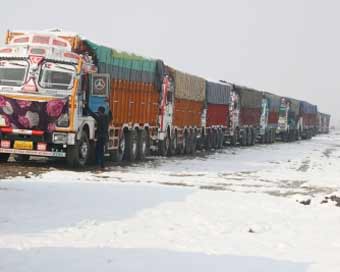 Jammu-Srinagar Highway Partially Restored
The Jammu-Srinagar highway was partially restored for one-way traffic on Saturday, after remaining closed for three consecutive days due to snowfall and landslides.....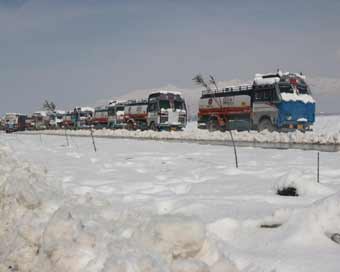 Fresh Snowfall On Jammu-Srinagar Highway Affects Traffic
Vehicular movement on the Jammu-Srinagar highway was affected on Saturday due to fresh snowfall, although the 300 km-long road is open for one-way traffic.....
Traffic To Shimla, Manali Restored After Snowfall
Traffic to popular tourist destinations Shimla, Manali, Chamba and Dalhousie that were cut off from the rest of Himachal Pradesh after snowfall were restored on Sunday after two days, officials said.....
Jammu-Srinagar Highway Closed Due To Snowfall
The strategic Jammu-Srinagar highway was closed for traffic on Sunday due to fresh snowfall. ....