Tag: p
Modi Congratulates Parrikar On Becoming Goa CM
Prime Minister Narendra Modi on Tuesday congratulated Manohar Parrikar who became the Chief Minister of Goa for the fourth time. ....
Manohar Parrikar Takes Over As Goa CM For Fourth Time
BJP leader Manohar Parrikar was sworn in Chief Minister of Goa for the fourth time on Tuesday.....
Amitabh Bachchan Sends Notice To Kumar Vishwas, AAP Leader Offers To Pay Rs 32
Bollywood megastar Amitabh Bachchan sent a notice to Aam Aadmi Party (AAP) leader and poet Kumar Vishwas for using a poem by his late father, Harivansh Rai Bachchan, in a tribute video and Kumar Vishwas offered him to pay Rs.32. ....
LPG, Jet Fuel Prices Hiked
State-run oil marketing companies (OMCs) on Saturday hiked the price of subsidised cooking gas, or LPG, along with kerosene and aviation turbine fuel (ATF).....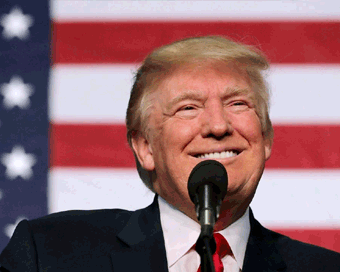 Donald Trump Wishes Happy New Year To All, Including His 'many Enemies'
US President-elect Donald Trump wished a Happy New Year for all American citizens, including his "many enemies" and those who fought and lost the battle against him and now "don't know what to do."....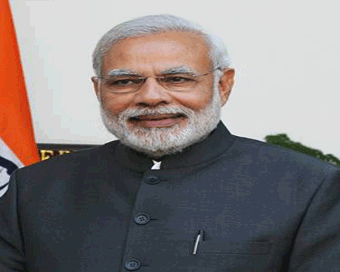 Demonetisation Paves Way For Cut In Corporate Tax: CII
Demonetisation of high value currency notes has paved the way for cutting corporate income tax in the forthcoming union budget 2017-18, industry chamber said on Sunday.....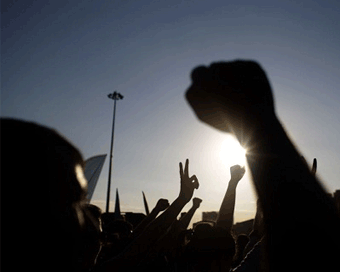 With House Under Siege, Punjab Minister Protests At Raj Bhawan
A senior cabinet minister had sat on a protest outside Punjab Raj Bhawan after the Chandigarh Police did not pay heed to his pleas to remove demonstrating unemployed teachers from his premises.....
Kejriwal Seeks White Paper On Demonetisation
Branding demonetisation a "huge scam", Delhi Chief Minister Arvind Kejriwal on Sunday sought an independent probe into and a White Paper on the note ban. ....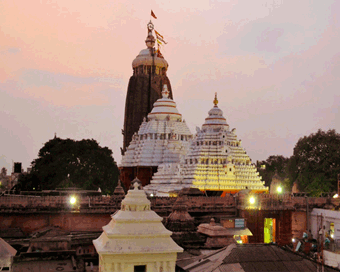 Thousands Throng Jagannath Temple
Odisha Chief Minister Naveen Patnaik was among the thousands to visit Sri Jagannath temple in Puri on Sunday to take the blessings of deities on new year day.....
B-Town Wishes Happy New Year
Make 2017 count: B-Town wishes New Year to friends, fans....