Tag: farmers
Tamil Nadu Farmers Call Off Delhi Protest Till May 25
Farmers from Tamil Nadu who have been on protest sit-in here for the past 40 days, on Sunday announced suspension of their demonstration till May 25 after they met state Chief Minister K. Palaniswami.....
Shutdown In TN, DMK's Stalin Arrested
Normal life was affected in Tamil Nadu amid a shutdown called by opposition parties on Tuesday to press for immediate resolution of farmers' issues. DMK Working President M.K. Stalin and others were arrested.....
Kejriwal Seeks Meeting With Amarinder Over Pollution
Delhi Chief Minister Arvind Kejriwal on Tuesday asked his Punjab counterpart Amarinder Singh to meet him in Chandigarh over stubble burning by farmers leading to smog and pollution in the capital and surrounding areas.....
Rahul Wants PM, Fadnavis To Accept Farmers' Demands
Congress President Rahul Gandhi on Monday came out in support of Maharashtra farmers calling their march "a stunning example of peoples power". He appealed to Prime Minister Narendra Modi and Chief Minister Devendra Fadnavis to accept their demands. ....
Rahul Grades Modi 'F' For Performance In Karnataka's Agri Sector
Attacking Narendra Modi for letting the farmers down in Karnataka, Congress President Rahul Gandhi in a report card gave the Prime Minister an 'F' Grade for his performance in the agricultural sector in the state.....
Farmers' Income Increasing, Says Modi
Prime Minister Narendra Modi on Wednesday said the income of farmers in the country increased, and also doubled in many cases, due to various initiatives taken by the central government. ....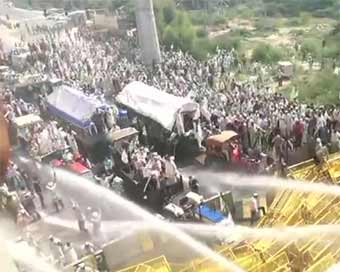 Farmers' Protest Turns Violent; Police Use Water Canons, Tear Gas
The protest by thousands of farmers at the Uttar Pradesh-Delhi border turned violent on Tuesday as they tried to break barricades and run them over with tractors to enter the national capital, forcing police to use water cannons and tear gas shells to disperse them.....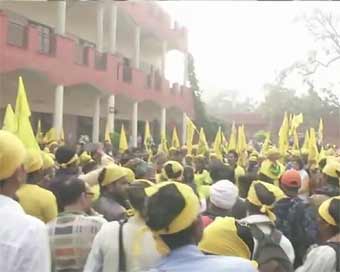 Farmers From Across The Country Gather In Delhi For Mega Agitation
Thousands of farmers from across the nation are headed to the Ramlila ground here to press their demands for higher crop prices and farm loan waivers, among others.....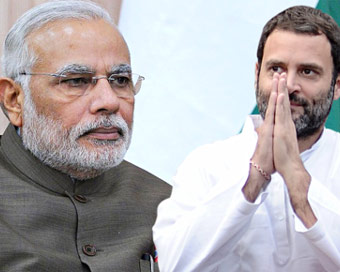 Farmers' Income Scheme An Insult: Rahul
Congress President Rahul Gandhi on Friday said the Modi governments scheme to provide direct income support of Rs 6,000 each to poor and marginal farmers, was an "insult" to everything the farmers stand and work for.....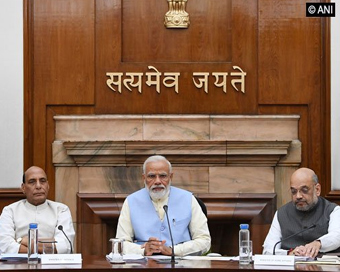 Cabinet Okays Pension For Traders
Fulfilling his poll promise, the Modi government on its first day announced a minimum monthly pension of Rs 3,000 for traders across the nation, which will benefit over three crore people. ....