Tag: dalits
Congress MP Alleges Caste Discrimination In UP
Congress member in the Lok Sabha Ranjeet Ranjan on Thursday said Yadavs and some other castes were being targeted in Uttar Pradesh, and questioned the anti-Romeo squads formed in the state.....
Parliament Monsoon Session: Rajya Sabha To Discuss Mob Lynchings Today
On the third day of the Parliament monsoon session on Wednesday, Rajya Sabha is expected to take up mob lynchings for discussion. ....
40% Of UP Voters Undecided, Finds Poll
Elections for the Uttar Pradesh state assembly, Indias largest state -- 138 million voters -- start on February 11, but 40 PER CENT of its voters said they still don't know which political party they will vote for, according to a new survey conducted by by FourthLion Technologies, a data analytics and public opinion polling firm, for IndiaSpend.....
BJP Targeting Youth Leaders: Mevani
Gujarat Dalit leader Jignesh Mevani on Tuesday accused the BJP of targeting youth leaders like him and charged the party and the RSS with instigating violence against Dalits in Bhima Koregaon in Maharasthra. ....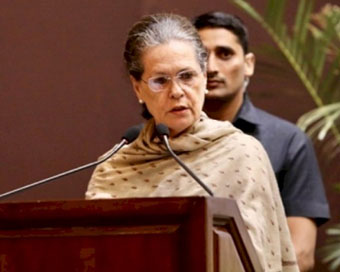 Focus On Welfare Of Dalits And Tribals: Sonia To Thackeray
Interim Congress President Sonia Gandhi has written a letter to ally and Maharashtra Chief Minister Uddhav Thackeray asking him to implement the Common Minimum Programme in the state 'in letter and spirit,' especially pertaining to the welfare of the Dalits and tribals. ....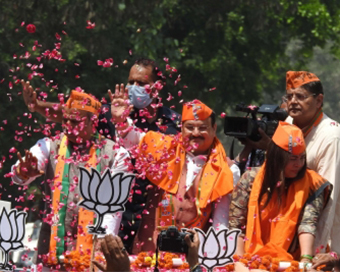 BJP Has Emerged As Party Of Poor, Dalits And Backwards: Nadda
BJP chief J.P. Nadda on Wednesday said under the leadership of Prime Minister Narendra Modi, the BJP has now become a party of the poor, Dalits and backwards who did not have a voice so far. ....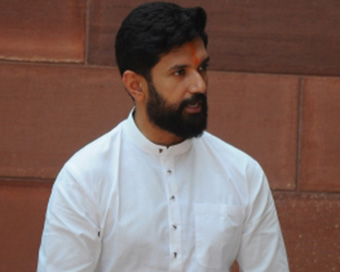 Bungalow Row: Chirag Paswan Blames Nitish Kumar, Pashupati Kumar Paras For Insulting Him
Lok Janshakti Party (Ram Vilas) President Chirag Paswan said on Saturday that he is upset with the way the Central government officials evicted the from the 12 Janpath bungalow located in New Delhi and threw the belongings of his father and LJP founder late Ram Vilas Paswan. ....
Notice To Delhi Government, AAI Over Failure To Rehabilitate Dalits
The National Human Rights Commission on Monday issued notice to the Delhi government and the Airports Authority of India (AAI) following reports of families who are yet to be rehabilitated nine years after being evicted during the expansion of Indira Gandhi International Airport Terminal-3 (T3).....
Attacks Against Minorities, Dalits Grew Sharply In BJP-led Regime: US Report
Religious tolerance has deteriorated and religious freedom violations have increased in India under Prime Minister Narendra Modi's regime, a report by an independent bipartisan American body has claimed.....
Anger Against SP, BSP Will Restore Rule Of Law: Mayawati
Bahujan Samaj Party (BSP) supremo Mayawati on Friday lashed out at the Akhilesh Yadav government in Uttar Pradesh and called upon the people to vote for her party, so that the rule of law could be established in the state.....