Tag: crude oil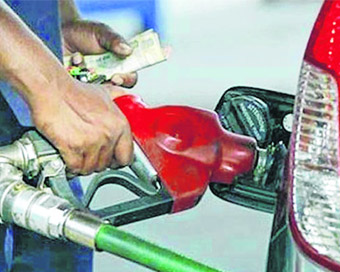 Petrol Touches Rs.90.11 In Maharashtra's Parbhani
Petrol prices on Tuesday breached the psychological barrier of Rs 90 and touched a scorching Rs 90.11 in Maharashtra's Parbhani - a new record in India, an official said.....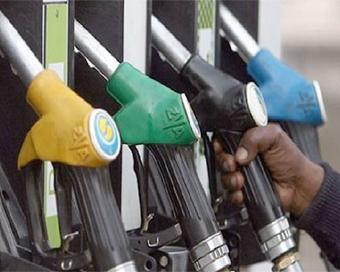 Fuel Prices Continue To Soar, Rs 80 Per Litre In Mumbai
Petrol and diesel prices continued the upward trend on Friday with petrol selling at Rs 80/litre and diesel at Rs 70.55/litre in Mumbai.....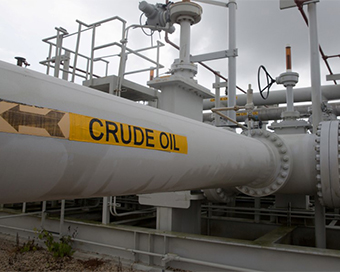 WTI Crude Again Below Zero On Supply Glut, Storage Crunch
Price of West Texas Intermediate (WTI) crude in the US has again turned negative due to high supplies and shortage of storage facilities.....
RBI Likely To Hold Interest Rates At Wednesday's Review
The Reserve Bank of India (RBI) is expected to hold key interest rates at its final monetary policy review for this fiscal on Wednesday -- its second after November's note ban -- in the wake of banks being flush with funds post-demonetisation and a firming up of global oil prices.....
Global Crude Heading Northward
Global oil prices rose more than 1.8 percent on Saturday, but analysts remained cautious about record-high crude inventories.....
Banks Will Decide If To Lower Interest Rates: Jaitley
Sounding a note of caution on the inflationary impact of rising global crude oil prices ahead of the RBI's final monetary policy review of the fiscal, Finance Minister Arun Jaitley on Monday said that lowering interest rates is a decision entirely in the domain of banks.....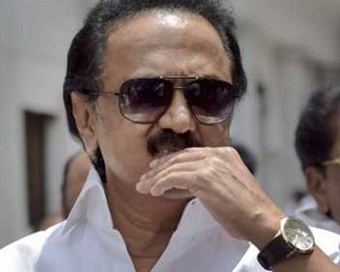 DMK To Participate In Bharat Bandh On Sep 10
DMK President M.K. Stalin on Friday said his party will actively participate in the Bharat Bandh called by the Congress on September 10 against the oil price hike.....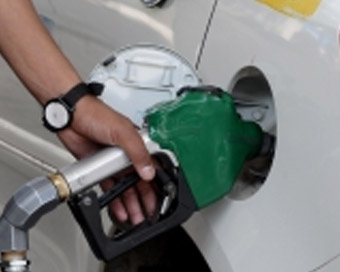 Petrol Crosses Rs 91/l, Diesel At Rs 80 In Maharashtra
Petrol retail rates finally breached the Rs 90 mark in Mumbai by touching Rs 90.08 per litre here on Monday, but stood much higher elsewhere in the state, industry officials said.....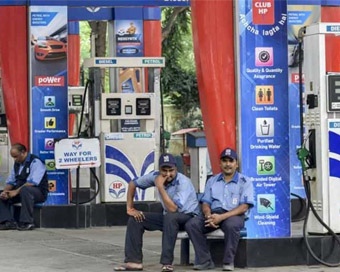 400 Petrol Pumps In Delhi Shut As Dealers Go On Strike
A total of 400 petrol pumps, many with CNG dispensing units, began a day-long strike on Monday in protest against Delhi government's refusal to reduce VAT on fuels. ....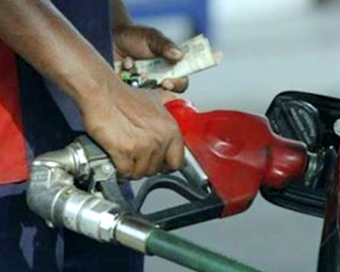 Surge In Fuel Prices Continues
Fuel prices continue to soar on Tuesday. In Delhi, petrol rates surged to Rs 74.61 a litre, the highest since November 25 last year. Diesel was selling at Rs 67.47 a litre in the national capital.....