Tag: coronavirus
Coronavirus Hits India, Student Tested Positive
"One positive case of Novel Coronavirus; a student studying in Wuhan University has been reported from Kerala, "said a statement released by the Health Ministry.....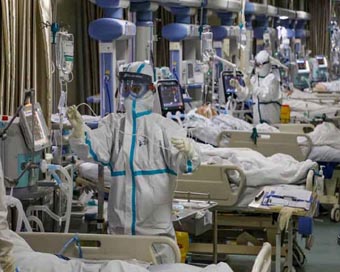 Hubei, The Epicentre Of Coronavirus Sees 15,000 New Cases
The epicentre of the outbreak, Hubei province in China is now changing the way it counts coronavirus infected persons which led to total cases jumping by almost 15,000 on Thursday. ....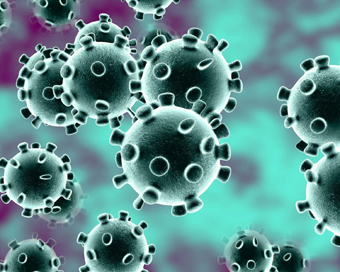 US, China Working On Vaccine Against Coronavirus: Expert
US and Chinese medical institutions are working together to develop a vaccine against the novel coronavirus (2019-nCoV) which has already caused 440 confirmed cases of pneumonia in China, a US vaccine scientist said on Wednesday.....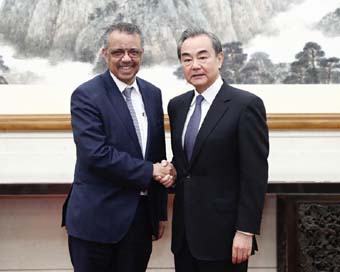 Coronavirus: WHO Shows Confidence In China
Visiting WHO Director-General Tedros Adhanom Ghebreyesus on Tuesday said that the global health body was confident in China's epidemic prevention and control ability, amid the novel coronavirus outbreak that has claimed the lives of 106 people in the country.....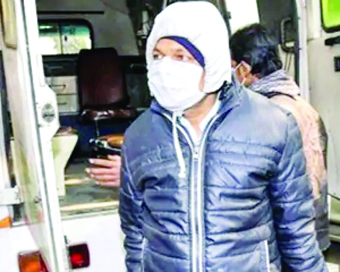 Coronavirus Scare: Second Confirmed Case In India
A second case of the novel coronavirus has been confirmed in Kerala, the Union Health Ministry said on Sunday. The patient has been kept in isolation and is currently stable and being closely monitored.....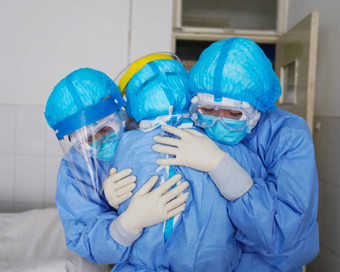 Coronavirus Death Toll Reaches 361, Total Infected 17,205
Chinese health authorities on Monday said that the death toll in the country due to the deadly novel coronavirus has increased to 361, with 17,205 infected cases. ....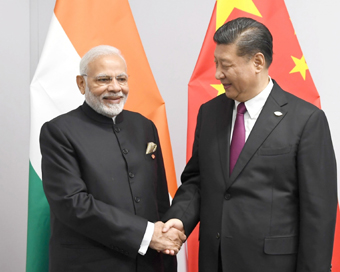 Modi Offers Help To Xi In Coronavirus Crisis
Prime Minister Narendra Modi has offered assistance to Chinese President Xi Jinping in the fight against the ongoing novel coronavirus epidemic that has killed over 800 people and infected around 35,000 in China.....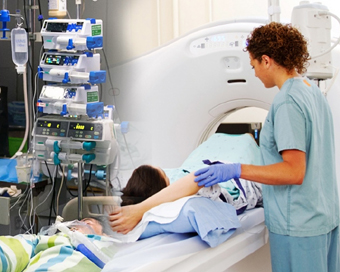 Coronavirus Claims Over 1,000 Lives In China
The death toll due to the novel coronavirus outbreak in China has exceeded 1,000, authorities said on Tuesday, while the number of confirmed cases has crossed 42,000.....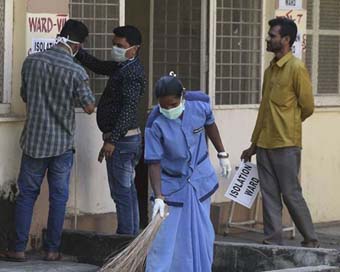 3 Isolated In Delhi Over Coronavirus Suspicion
Three people suspected to be infected with the novel cornavirus have been admitted at the Ram Manohar Lohia (RML) hospital here, an official confirmed on Tuesday. ....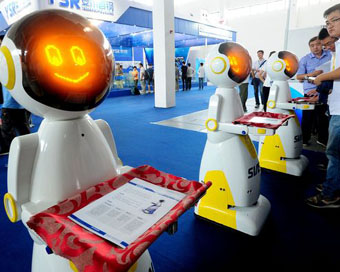 China : Hospitals Deploy Robots On Front Lines To Battle Coronavirus
From disinfection and street patrols to food and medicine delivery in quarantine wards, robots were being deployed at the front lines to contain the spread of the novel coronavirus, which has claimed hundreds of lives in China. ....