Tag: controversy
'Whistle-blower' Trooper's Wife Meets BSF DG, Seeks Disposal Of Inquiry
The wife of BSF trooper Tej Bahadur Yadav on Monday met the force's Director General K.K. Sharma here and urged him to expedite the departmental enquiry initiated against her husband whose social media video over "sub-standard" food triggered controversy last month.....
Everyone Born In India Is Hindu : Mohan Bhagwat
In a remark likely to court controversy, RSS chief Mohan Bhagwat on Wednesday said every person born in India is a Hindu.....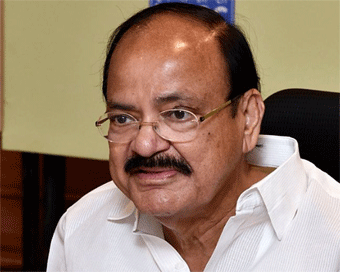 Physical Threats Unacceptable: VP Naidu On 'Padmavati' Row
Vice President M. Venkaiah Naidu on Saturday said physical threats and obstruction of filmmakers were unacceptable in a democracy and urged those opposing the release of film "Padmavati" to protest peacefully and lawfully.....
Sanjay Leela Bhansali Invites Karni Sena To Watch 'Padmaavat'
Filmmaker Sanjay Leela Bhansali has sent an invitation to Shri Rajput Karni Sena and other Rajput associations to watch "Padmaavat", its patron and founder Lokendra Singh Kalvi said. He also urged Prime Minister Narendra Modi to ban the film.....
'I Said It...' Fadnavis Admits To Controversial Audio-clip
Maharashtra Chief Minister Devendra Fadnavis on Saturday admitted to his voice and content in a audio-clip in which he exhorted his activists "to win Palghar elections" at any cost, which kicked up a massive political row in the poll-bound Maharashtra district.....
Melania Trump Wears 'I Really Don't Care' Coat On Migrant Visit
US First Lady Melania Trump has been criticised for the choice of her coat worn on a trip to a migrant child detention centre in Texas.....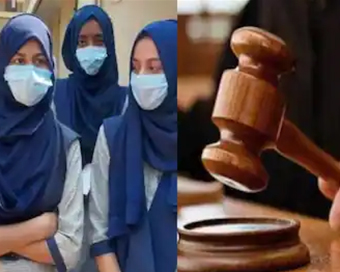 Karnataka Hijab Row: Plea Filed In Supreme Court Challenging High Court's Direction On Religious Dress
A plea was moved in the Supreme Court on Friday challenging the Karnataka High Court's interim order directing students not to insist on wearing religious attire till the matter is decided. ....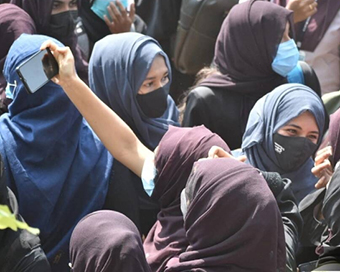 Classes Reopen In Karnataka Amid Tension; HC To Resume Hijab Row Hearing Today
Amid the prevailing tension in connection with the hijab row and the case being heard in the high court, schools reopened on Monday for students of Class 9 and 10 across Karnataka. ....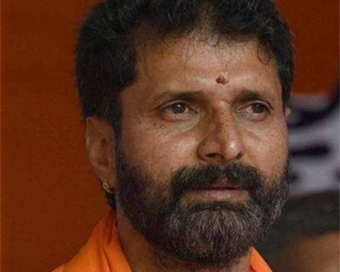 Hijab Row Not A Controversy, But Conspiracy Against India: BJP
Referring to a plea in the Karnataka High Court to defer hearing on the 'hijab' row till the Assembly polls were over, the BJP has raised questions over the timing of the row and said the row was not a controversy, but a conspiracy against India. ....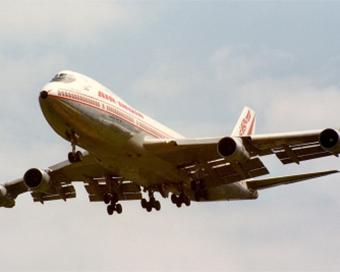 Air India Fined Rs 10 Lakh For Denying Boarding Despite Valid Tickets
Civil aviation watchdog Directorate General of Civil Aviation (DGCA) has imposed a fine of Rs 10 lakh on Air India for denying boarding to passengers holding valid tickets. ....