Tag: class 10 exam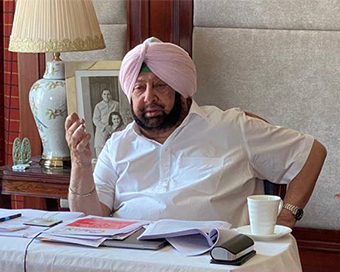 Punjab Promotes Class 10 Students Amid Corona Crisis
Class 10 students under the Punjab School Education Board (PSEB) will not have to take any exams and will be promoted on the basis of their performance in the pre-board exams, Chief Minister Amarinder Singh announced on Friday. ....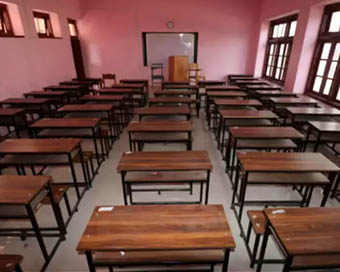 Corona Effect: Telangana Again Postpones Class X Exams
The Telangana government has once again postponed the Class X exams, scheduled to begin from Monday. ....
No Re-exam For Class 10: Government
The government announced on Tuesday it will not conduct any re-examination for Class 10 maths paper despite an alleged leak of the question paper.....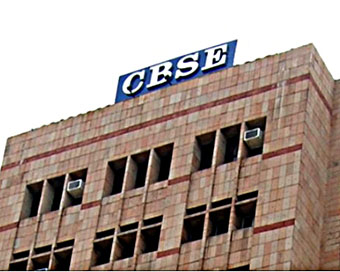 CBSE To Announce Class 10 And 12 Pending Board Exams Dates By 5 Pm
The Central Board of Secondary Education (CBSE) will be releasing the complete datesheet for the remaining board examinations of class 10 and 12 by 5 p.m. on Saturday. ....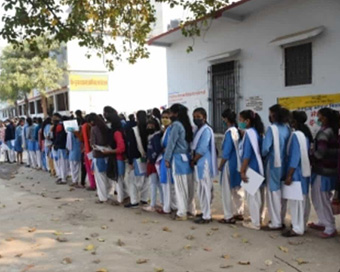 Class 10 Exams Begin In Bihar Amid Tight Security
The class 10 exams conducted by the Bihar School Examination Committee began on Wednesday amid tight security. In order to prevent malpractices in the exams being held in two shifts daily, strict arrangements have been made by the Committee. ....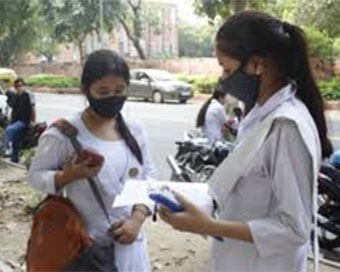 Karnataka To Hold Class 10 Examinations From June 14
Karnataka on Thursday announced the dates for Secondary School Leaving Certificate (SSLC) Board (Class 10) examinations for the academic year 2020-21. ....
CCTVs Monitor Class 10 Exam In Bihar
CCTV cameras were at work on Wednesday as more than one million students across Bihar took the first of the Class 10 examination.....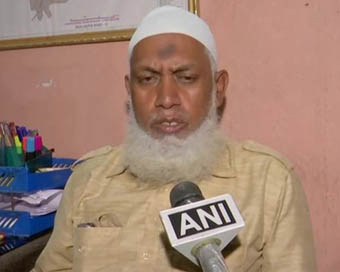 Hyderabad Resident Fails 33 Times, Passes Class 10 After Mass Promotion Due To COVID-19
While the coronavirus pandemic has caused immense suffering and pain across the world, it has come as a "blessing" for a Hyderabad resident who finally passed his Class 10 examination after failing in repeated attempts during the last 33 years.....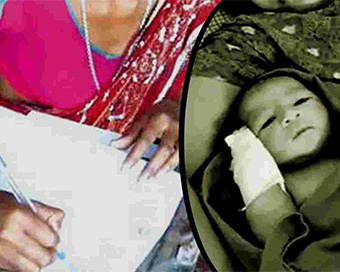 Bihar Woman Gives Birth To Boy While Writing Class 10 Exam
A pregnant woman in her early twenties who went to appear for her class 10 exam at the Mahant Darshan Das Mahila (MDDM) College Examination Centre in Bihar's Muzaffarpur district suddenly started having labour pains. She was rushed to a hospital where she gave birth to a child in the evening whom she named 'Imtihaan'.....
Showing 1 to 9 of 9 (1 Pages)