Tag: cars
89th Oscars: 'La La Land' Lands 14 Nominations, Rahman Out Of Race
Hollywood romantic musical comedy-drama film "La La Land" is nominated across 14 categories -- equalling a record previously set by "Titanic" and "All About Eve" -- for the 89th Academy Awards, it was announced in Los Angeles on Tuesday. Indian composer A.R. Rahman missed the race to the golden statuette, while Indian-origin British actor Dev Patel has one nomination for "Lion".....
Oscars : The Coveted Awards Spring Surprises And A Few Heart-breaks
Not all was unexpected at the prestigious Oscars stage, 'Moonlight' wins Oscars for the Best Film, La La Land wins Damien Chazelle Oscar for Best Director, Emma Stone best actor (female) and Casey Afflek best actor (male)....
PNB Fraud: ED Seizes Luxury Cars, More Assets Of Nirav Modi, Choksi
The Enforcement Directorate on Thursday said it has seized nine high-end luxury cars belonging to Nirav Modi besides crores of assets in connection with its ongoing probe into the Rs 11,300 crore Punjab National Bank fraud case.....
90th Oscars: 'Shape Of Water' Leads At Politically Painted Show
"The Shape of Water" emerged as the big winner with four honours at the 90th Academy Awards ceremony -- including Best Picture -- where celebration of cinema was laced with political jibes as well as powerful statements on debates like sexual harassment, immigration and gender balance that are plaguing Hollywood.....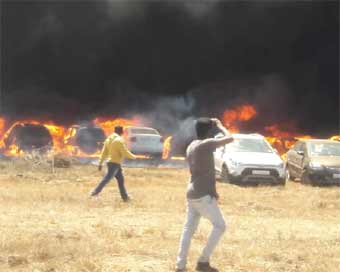 100 Cars Gutted In Fire Near Bengaluru Air Show
A fire in the parking lot in front of the Yelahanka air base in Bengaluru, where the Aero India show is underway, gutted around 100 cars on Saturday, police said. No casualties were reported.....
Ministers Stops Using Red Beacon On Official Cars
Shortly after the Central government's decision to scrap red beacons for VVIPs vehicles, Union Minister Nitin Gadkari, Maharashtra Chief Minister Devendra Fadnavis, Madhya Pradesh Chief Minister Shivraj Singh and many others have stopped using it with immediate effect.....
Oscars Academy Votes To Expel Harvey Weinstein
The board of the Academy of Motion Pictures Arts and Sciences has voted overwhelmingly to expel Hollywood producer Harvey Weinstein after the powerful media mogul was accused of sexual abuse and physical assault during the course of his career.....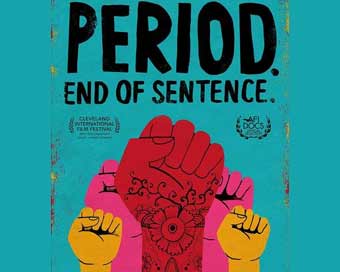 India-set Film On Taboos Around Menstruation Finds Oscar Glory
"Period. End of Sentence", an India-set film on the taboos around menstruation, won an Oscar in the Documentary Short Subject category at the 91st Academy Awards ceremony.....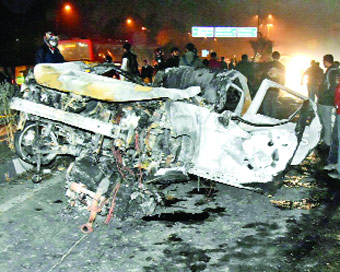 3 Dead, 2 Injured In Delhi As Cars Catch Fire After Crash
Three persons were on Wednesday burnt to death and two others injured as their cars collided and caught fire in the national capital, police said.....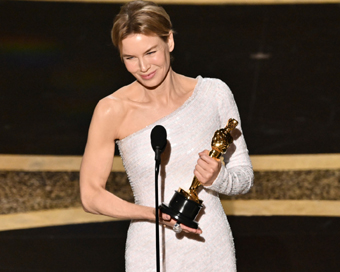 Oscars 2020: Renee Zellweger Takes Home 'Best Actress' Trophy
Actress Renee Zellweger bagged the best actress honour for "Judy", a biopic of actress and singer Judy Garland, at the 92nd Academy Awards here. ....