Tag: Uttar Pradesh
6-lane Service Road Planned Beside NH-58 In Ghaziabad
In a bid to decongest the busy National Highway-58 leading to Dehradun during peak hours, the Ghaziabad Development Authority (GDA) has planned to construct a six-lane service road alongside it.....
What's In A Name? A Lot If You Are Yogi Adityanath
What's in a name? Well, if you are Uttar Pradesh Chief Minister Yogi Adityanath, referred to as 'Maharaj-ji' by his disciples and followers, it means a lot. Or so it seems, as the way the name of the new Chief Minister is written has been changed three times since he took oath on March 19.....
5,000 Wheat Purchase Centres Become Operational In UP
Ending role of middlemen, 5,000 wheat purchase centres spread across Uttar Pradesh began functioning on Saturday, an official said. ....
Bihar Seals Seven Illegal Slaughterhouses
A week after opposition BJP demanded that illegal slaughterhouses flourishing in Bihar should be closed, seven of them were sealed in Rohtas district on Saturday, officials said. ....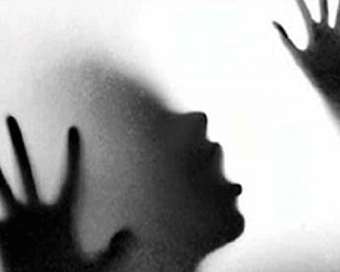 Accused In Rape-murder Of 5-year-old Absconding: Police
No arrests have been made so far in the rape-murder of a five-year-old girl in Ghaziabad district of Uttar Pradesh, police said on Sunday.....
Prejudice And Violence Against Africans Tarnish India's Image
The continued presence of insensate prejudice and brutal violence in public life has again been highlighted by the recent attacks on African students in Greater Noida in Uttar Pradesh, a township near New Delhi.....
UP Cabinet Meet On Tuesday
The first cabinet meeting of the new Bharatiya Janata Party (BJP)-led Uttar Pradesh government will take place here on Tuesday, an official said on Monday. ....
Going Gets Tough For Akhilesh As Gloves Off In SP
The gloves are finally off in the Samajwadi Party (SP), which was badly mauled by the Bharatiya Janata Party in the recent state elections. Although he sidelined both his father Mulayam Singh Yadav and uncle Shivpal Singh in the run-up to the polls, former Chief Minister Akhilesh Yadav now finds himself in the line of fire with more and more voices in the party questioning his leadership.....
Hope UP Government Will Waive Farmer Loans As Promised: Congress
The Congress on Tuesday hoped the BJP government in Uttar Pradesh will waive off loans of farmers to the tune of Rs 92,000 crore at its first cabinet meeting as part of its election promise.....
Crackdown On Illegal Abattoirs Will Continue, Says UP
The Uttar Pradesh government on Tuesday denied any "overzealous" crackdown by authorities on abattoirs in the state and stated there would be no compromise on illegal slaughterhouses.....