Tag: Uttar Pradesh
Major Reshuffle Of Police Officers In UP
The Uttar Pradesh government late on Saturday effected a major rejig of the police administration, posting 22 new district police chiefs as well transferring an Inspector General of Police and three Deputy Inspector Generals of Police (DIG).....
BSP MLA Votes For BJP In Rajya Sabha Polls
In a jolt to the Bahujan Samaj Party (BSP), its legislator Anil Singh on Friday voted for BJP candidates in the Rajya Sabha polls currently underway in Uttar Pradesh.....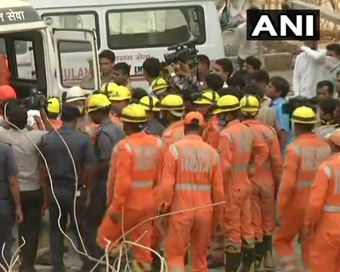 Greater Noida Building Crash Toll Rises To 9; Many Still Trapped
The death toll in the twin-building collapse here in Uttar Pradesh climbed to nine on Thursday, with five more bodies pulled out from the rubble of the residential apartments early in the day.....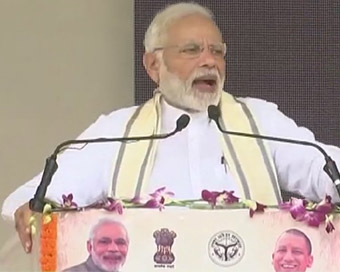 Varanasi Sees All-round Development, Its Rich Heritage Retained: Modi
Prime Minister Narendra Modi on Tuesday said that his parliamentary constituency Varanasi was witnessing all-round development under his watch but care was being taken not to disturb its ancient flavour by conserving its rich culture and heritage.....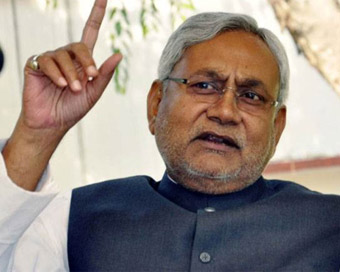 Ram Temple Is Not On Our Agenda: JD-U
Bihar Chief Minister Nitish Kumar's JD-U, which is part of the BJP-led NDA, on Monday said the construction of the Ram temple in Ayodhya is not on the party's agenda.....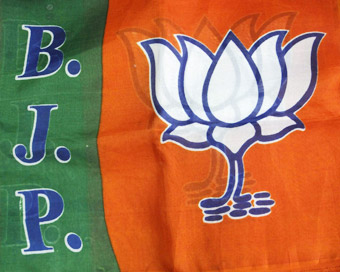 BJP Ministers Second Seers Demand For Law For Ram Temple
A number of Bharatiya Janata Party (BJP) Ministers including Uttar Pradesh Chief Minister Yogi Adityanath on Sunday seconded a demand by Hindu seers for an ordinance or law for construction of the Ram temple in Ayodhya.....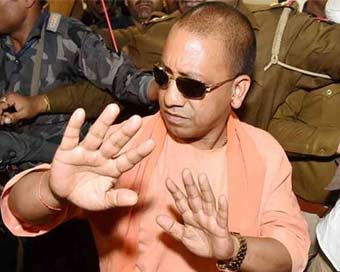 UP CM Under Attack Over Hanuman Remark
The Congress has urged the Election Commission to take action against Uttar Pradesh Chief Minister Yogi Adityanath for calling Hindu god Hanuman a Dalit. ....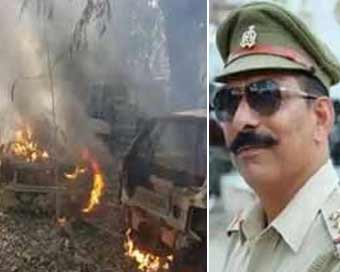 2 Arrested For Bulandshahr Violence
The Uttar Pradesh Police on Tuesday arrested two men and detained four in connection with a mob violence in Bulandshahr district that led to two deaths, including that of an inspector, police said.....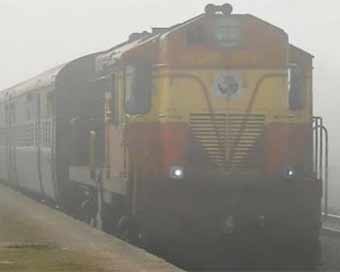 20 Trains Cancelled For 2 Months In Uttar Pradesh
The North-Eastern Railways (NER) has cancelled 20 trains, including eight trains plying in Uttar Pradesh's Gorakhpur and Basti divisions, due to fog and inclement weather, an official said on Thursday.....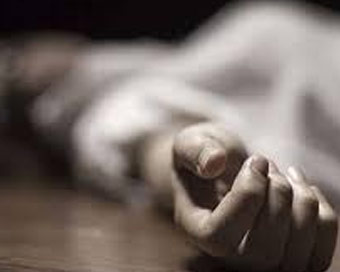 Dalit Girl Set Ablaze In Agra, Dies In Delhi
A Class 10 Dalit student, set ablaze by two men in Uttar Pradesh's Agra district on Tuesday, succumbed to her burn injuries in a Delhi hospital on Thursday, police said. ....