Tag: United Nations
Trump Speaks With UN Head After Criticism Of World Body
After scathing criticism of the UN, US President-elect Donald Trump spoke Wednesday with Antonio Guterres, its new Secretary-General.....
US Travel Ban 'not Best Way To Protect' America: UN
UN Secretary-General Antonio Guterres said here on Wednesday that the US travel ban imposed on refugees and immigrants from seven Middle East and North African countries "is not the way to best protect the US or any other country," voicing his hope that "this measure should be removed sooner rather than later".....
New Deputy UN Chief To Be Sworn In On Tuesday
Amina Mohammed, the new deputy UN secretary-general, will formally take office on Tuesday, UN spokesman Stephane Dujarric said.....
UN Chief Slams Deadly Bombing In Russia Metro
UN Secretary-General Antonio Guterres on Monday condemned the bombing in St. Petersburg Metro, which killed at least 10 people, and said that those responsible for the attack should be held accountable.....
UN Not In Position To Judge Legality Of Jadhav's Death Sentence: Spokesperson
The UN is not in a position to judge the Pakistani legal process that imposed the death penalty on Kulbhushan Jadav, a former Indian Navy officer accused by Islamabad of spying, said a UN spokesperson.....
UN Immunizes Rohingya Refugees In Bangladesh
The United Nations and the Bangladeshi government are stepping up efforts to immunize Rohingya refugees living in overcrowded camps and makeshift shelters, as the number of suspected measles cases is on the rise, said the UN on Friday.....
UN Received 54 Complaints Of Sex Abuse, Exploitation In 2018's First Quarter
The UN has received 54 complaints of sexual abuse or exploitation during the first three months of this year, Farhan Haq, the Deputy Spokesperson for Secretary-General Antonio Guterres, said Tuesday.....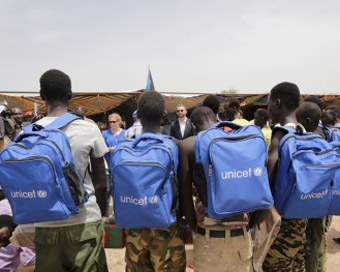 Terror Groups Operating In Kashmir, Naxalites Recruiting Children: UN
Terrorist groups operating in Kashmir and Naxalites are recruiting children, according to a report by UN Secretary General Antonio Guterres, who urged the Indian government to act against those recruiting children.....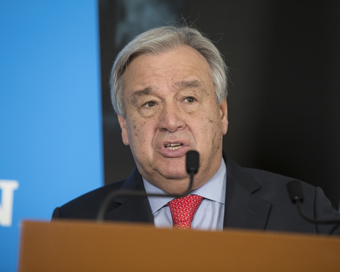 Guterres Hasn't Spoken To India, Pakistan PMs, But Other Leaders
While Secretary-General Antonio Guterres has not spoken to Prime Ministers Narendra Modi of India and Imran Khan of Pakistan, he has been in touch with other leaders on both sides to express his concern over the tension between the two nations, according to his Spokesperson Stephane Dujarric.....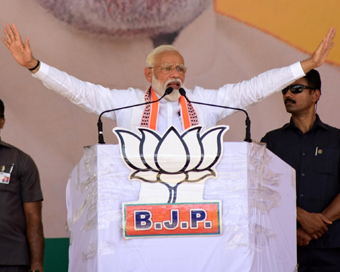 Proud Day For India, Says Modi On UNSC Decision
Prime Minister Narendra Modi said on Wednesday that it was a proud day for India after the United Nations (UN) declared Jaish-e-Mohammad (JeM) chief Masood Azhar a global terrorist.....