Tag: Republic Day
Pawar, M.M. Joshi, Sangma Conferred Padma Vibhushan
Senior politicians Sharad Pawar, Murli Manohar Joshi and the late P.A. Sangma are among the seven recipients of the Padma Vibhushan award -- India's second-highest civilian honour -- announced on Wednesday.....
Tolerance Still Being Put To Test By Vested Interests, Says President
President Pranab Mukherjee on Wednesday said that country's pluralistic culture and tolerance were still being put to test by vested interests, while also noting that the time was ripe for a debate on the need for simultaneous polls to the Lok Sabha and the state assemblies.....
LIVE: 68th Republic Day Celebrations Begin
The 68th Republic Day celebrations began in the national capital on Thursday, with Abu Dhabi Crown Prince Mohammed bin Zayed Al Nahyan the Chief Guest at the annual parade.....
Soldier's Widow Receives Ashok Chakra
President Pranab Mukherjee posthumously awarded Ashok Chakra to Havildar Hangpan Dada, who was killed near in Jammu and Kashmir in May last year while fighting terrorists.....
Tejas Fighter Debuts At Republic Day Parade
India's Light Combat Aircraft (LCA) Tejas and Airborne Early Warning and Control System (AEW&C) developed indigenously, made their maiden appearance at the Republic Day parade here on Thursday.....
India Displays Military Might, Cultural Diversity
India's military might, its cultural diversity and achievements in various areas were showcased at a grand parade here on Thursday as the nation celebrated its 68th Republic Day with the Crown Prince of Abu Dhabi Sheikh Mohammed bin Zayed Al Nahyan as the Chief Guest.....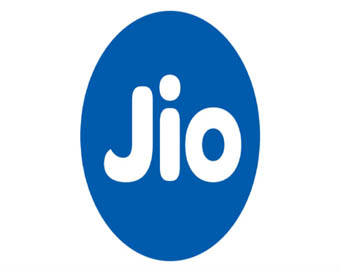 Jio Launches Republic Day Offer; Unlimited Data At Rs 98 For 28 Days
Reliance Jio will offer a lower entry price-point of Rs 98 for free voice and unlimited data for 28 days as part of its "Jio Republic Day Offer" available from January 26, industry sources said on Tuesday.....
Rahul Gandhi Given Fourth Row Seat At R-Day Parade, Congress Furious
Congress President Rahul Gandhi has been given a fourth row seat to witness the Republic Day parade here on Friday, sparking furious reaction from the party which said it was done in breach of protocol and to "demean" the party and its President.....
President Asks Rich To Give Up For Those With Greater Need
President Ram Nath Kovind on Thursday asked the rich to renew India's age-old culture of philanthropy by voluntarily giving up their entitlements for those with greater need.....
Modi Greets Nation And Pays Tribute To Amar Jawan Jyoti On 69th Republic Day
Prime Minister Narendra Modi on Friday greeted the nation on the occasion of the 69th Republic Day. ....