Tag: Ranveer Singh
Shooting Of 'Padmavati' Hit
Activists of a Rajput organisation, Shree Rajput Karni Sena, protested and misbehaved with the crew of Sanjay Leela Bhansali's upcoming film "Padmavati" here on Friday, police and eyewitnesses said.....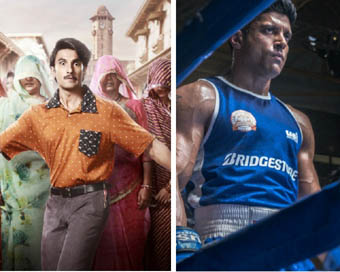 Corona Effect: Ranveer, Vicky, Farhan's Films Get New Release Dates
From Ranveer Singh's "Jayeshbhai Jordaar" to Farhan Akhtar's "Toofaan" and Vicky Kausal-starrer "Sardar Udham Singh", makers of several high-profile films have rescheduled release dates of their respective movies in the wake of coronavirus outbreak.....
Country Will Be Proud Of 'Padmaavat': Ranveer Singh
Sending high tens and monster hugs to his well-wishers, actor Ranveer Singh on Wednesday said "Padmaavat" will be a film that the whole country will be proud of.....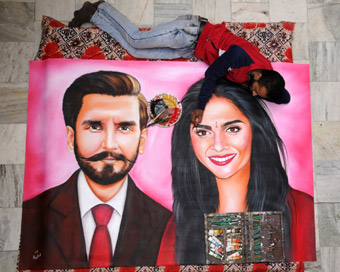 Ranveer Singh, Deepika Padukone Get Married In Italy
Bollywood stars Ranveer Singh and Deepika (23:14) Padukone on Wednesday tied the knot as per Konkani traditions in a dreamy Lake Como setting in Italy amidst a tight circle of family and friends, culminating a six year-long love story in a 'happily ever after'.....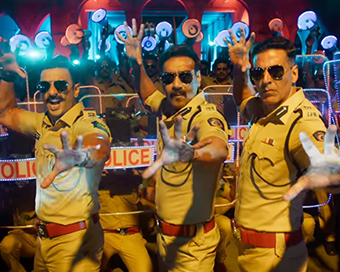 'Sooryavanshi' Packs In A Power Punch, Earns Rs 50 Crore In Two Days
With its dazzling star cast (Akshay Kumar, Katrina Kaif, Ajay Devgn and Ranveer Singh), action-packed storyline, and producer-director Rohit Shetty's Midas touch, "Sooryavanshi" has lit up the box-office, netting Rs 50 crore on its opening two days. ....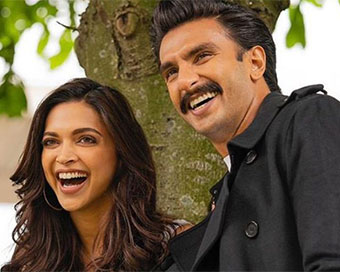 Coronavirus: Ranveer, Deepika To Donate To PM-CARES Fund
The Bollywood couple of Deepika Padukone and Ranveer Singh has pledged to donate to the PM-CARES Fund to lend support to fight the battle against the coronavirus crisis.....
Oops! Vin Diesel Says Ranveer Is Deepika's 'boyfriend'
They have kept mum about their relationship status, but actors Ranveer Singh and Deepika Padukone couldn't stop Hollywood star Vin Diesel from giving out their dating secret while he was on his maiden India trip. ....
Deepika, Priyanka Trying To Achieve Different Things
Actress Deepika Padukone, who is often compared with actress Priyanka Chopra, feels there is no need to compare the two as both are trying to achieve "very different things" for themselves.....
Bollywood Fashion Trends Men Should Watch Out For
Short kurtas in dark colours and casual look flaunted by celebrities like Shah Rukh Khan and Hrithik Roshan are some of the fashion trends for men that are here to stay, says an expert.....
Watch Ranveer Singh's Funny Video About Alia Bhatt
Actor Ranveer Singh, who will share screen space with actress Alia Bhatt in a new movie "Gully Boy", has shared a funny video about the actress on social media.....