Tag: Rajya Sabha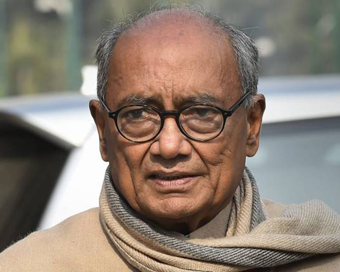 Digvijaya Singh Files Nomination For RS Polls
With a question mark hanging over the survival of the Congress government in Madhya Pradesh, former Chief Minister Digvijaya Singh on Thursday filed his nomination papers as ruling party's nominee for the Rajya Sabha elections slated for March 26.....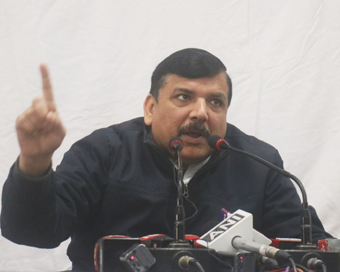 AAP Accuses Central Govt For Delhi Riots
Aam Aadmi Party (AAP) member of the Rajya Sabha Sanjay Singh here on Thursday accused the central government for Delhi riots, saying it was "conspired and carried out in a well planned manner". "This is my direct allegation," he said.....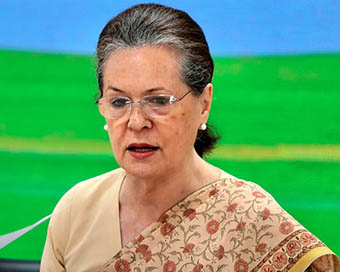 Dissenters Meet At Azad's Residence As Sonia Says 'no Ill Will'
After the CWC meeting on Monday ended with interim party chief Sonia Gandhi being asked to continue for the time being and an "all is well" vibe given by Congress, the signatories to the letter calling for a change in the party leadership met at Leader of Opposition in Rajya Sabha Ghulam Nabi Azad's residence. ....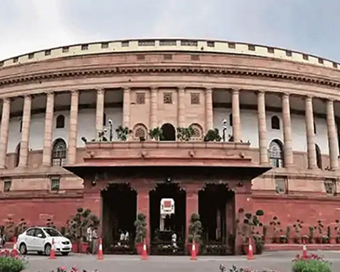 Farm Bills: Ahead Of Rajya Sabha Showdown, BJP Issues Whip
The BJP has issued a 3-line whip to all its Rajya Sabha members to be present on Sunday when the 3 contentious farm Bills are slated to be introduced in the Upper House. ....
Rajya Sabha Adjourned For The Day After Obituary References
The Rajya Sabha was adjourned for the day on Thursday after paying homage to five of its members, one of them sitting, who have passed away.....
Shivpal Yadav Not In SP's List Of Star Campaigners
Former Samajwadi Party (SP) state president Shivpal Singh Yadav does not figure in the list of 40 'star campaigners' issued by the party for the first phase of the Uttar Pradesh state assembly elections.....
Trinamool Walks Out Of RS, Alleges Political Vendetta
Trinamool Congress members walked out of the Rajya Sabha on Thursday, alleging that the central government was indulging in "politics of vendetta".....
TMC Protests Against Modi's 'vendetta Politics'
Trinamool Congress MP on Friday protested against the Narendra Modi government in the Parliament House complex on Friday, alleging that it was indulging in "vendetta politics" in a probe into a chit fund scam.....
Unemployment Rate Is Rising, Says Government
The opposition's allegations aside, the rate of unemployment is actually rising in the country, especially among the backward classes, the government admitted in the Rajya Sabha on Monday.....
War On Corruption Not A Political Fight : Narendra Modi
Prime Minister Narendra Modi on Wednesday said his governments war against corruption and black money was not a political fight and said it was meant to empower honest people.....