Tag: Rajya Sabha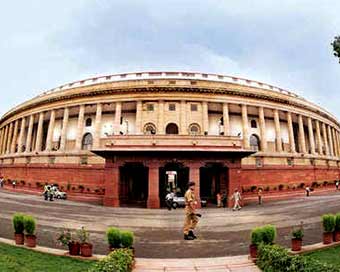 NDA To Strengthen Position In Rajya Sabha
The National Democratic Alliance (NDA) will strengthen its position in the Rajya Sabha with the addition of four more members later this week.....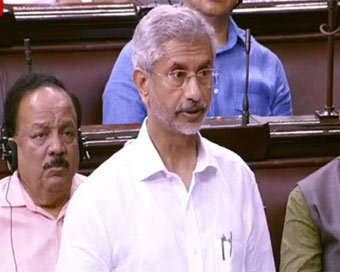 PM Modi Never Asked Trump For Mediation On Kashmir: Jaishankar In Rajya Sabha
Amid Opposition demands for a clarification by Prime Minister Narendra Modi on US President Donald Trump's claim that the former asked for his mediation on the Kashmir issue, the External Affairs Minister S. Jaishankar on Tuesday stated in the Rajya Sabha that no such request was ever made.....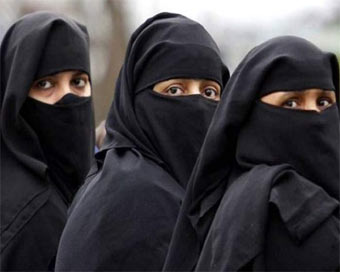 BJP Manages Passage Of Triple Talaq Bill In RS
A historic legislation, which criminalises instant Triple Talaq among Muslims, got Parliament's nod on Tuesday, with the government saying it will provide much-awaited relief to the women of the minority community by ending the "archaic and medieval" practice.....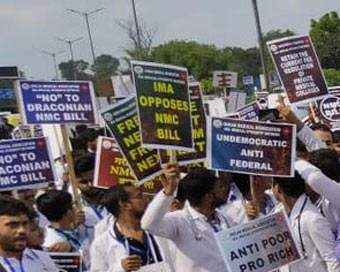 Doctors Continue Strike For 2nd Day Against NMC Bill
Resident doctors at various government hospitals in Delhi continued their strike for a second day on Friday, shutting down OPD and emergency services in protest against the National Medical Commission (NMC) Bill.....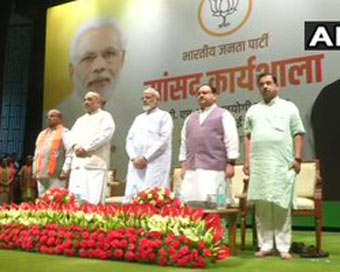 BJP Holds Compulsory 'discipline' Class For Lawmakers
A two-day compulsory 'orientation programme' focussing on maintaining discipline and good manners while attending parliamentary procedures for BJP parliamentarians started on Saturday.....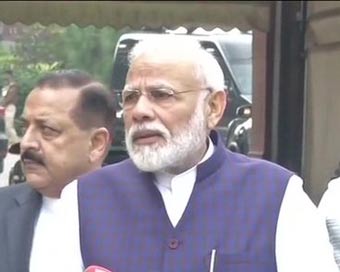 Want Open Discussion On All Matters: PM Modi
Prime Minister Narendra Modi on Monday said he wants an open discussion on all matters and hoped for a productive winter session of Parliament.....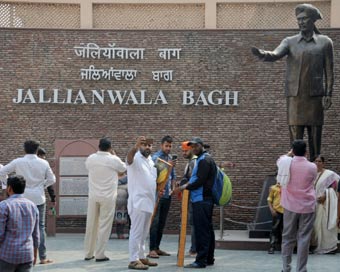 Jallianwala Bagh National Memorial (Amendment) Bill In RS Today
The Jallianwala Bagh National Memorial (Amendment) Bill, 2019, already passed from the Lok Sabha in August, will be tabled in the Rajya Sabha on Tuesday. The bill seeks to remove the Congress President as a permanent member of a trust that runs the Jallianwala Bagh National Memorial.....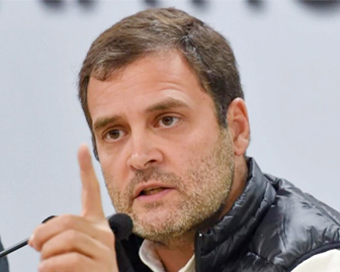 CAB Aims At 'ethnic Cleansing' Of Northeast, Says Rahul
Former Congress President Rahul Gandhi on Wednesday called the Citizenship (Amendment) Bill, 2019 "an attempt by the Narendra Modi-Amit Shah government to "ethnically cleanse the Northeast", calling it a "criminal attack" on the people.....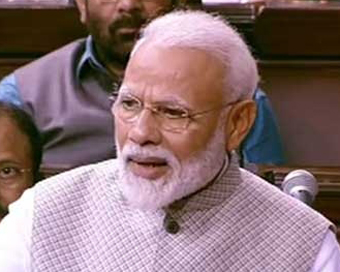 Landmark Day For India: Modi On RS Clearing CAB
Prime MInister Narendra Modi on Wednesday described the passage of the Citizenship (Amendment) Bill, 2019 in Rajya Sabha as a landmark day for India and said that the Bill will alleviate the suffering of many who faced persecution for years.....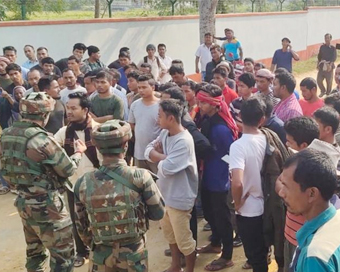 Curfew Relaxed In Dibrugarh, Flag March Continues In Guwahati
An indefinite curfew which was imposed in Assam's Dibrugarh municipal area, was relaxed for five hours on Friday, while the Army and security forces have continued flag marches in Guwahati city, a day after two persons were killed during the violent anti-Citizenship (Amendment) Bill (CAB), 2019 protests. ....