Tag: Rajya Sabha
Triple Talaq Bill Must Be Sent To Select Committee: CPI
CPI leader D. Raja on Tuesday said that the Left wants the Triple Talaq Bill to be referred to the Select Committee and accused the government of "bypassing the committees" on crucial bills.....
AAP Denies Reports On Irregularities In Donations
The Aam Aadmi Party on Tuesday denied a media report alleging mismatch in the party's actual and reported donations to the Election Commission. ....
Five In Fray For Four Rajya Sabha Seats In Karnataka
Five candidates, including three from the ruling Congress and one each from the opposition Bharatiya Janata Party (BJP) and the Janata Dal-Secular (JD-S) filed nominations for the biennial election to four Rajya Sabha seats from Karnataka, an EC official said on Monday.....
Polling Underway For Four Rajya Sabha Seats In Karnataka
Polling was underway on Friday for four Rajya Sabha seats in Karnataka.....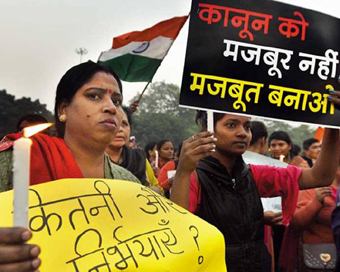 Zero Hour Notice In RS On Nirbhaya Convicts Hanging
Facing flak from different quarters on the delay in hanging of the four Nirbhaya convicts, Aam Aadmi Party leader Sanjay Singh has given notice in the Rajya Sabha to raise the matter during zero hour. ....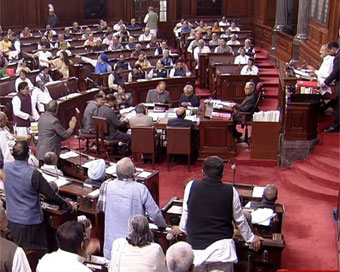 RS Adjourned Till 2 PM Amid Uproar Over Delhi Violence Issue
Rajya Sabha chairman M. Venkaiah Naidu adjourned the House till 2 p.m. on Monday following uproar over the violence in Delhi, which has claimed the lives of over 40 people.....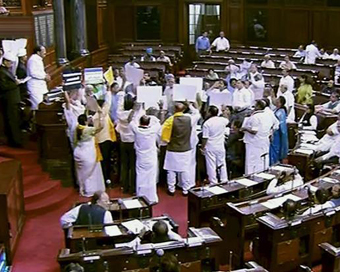 Rajya Sabha Adjourned Till March 11 After Delhi Violence Uproar
Rajya Sabha Chairman M Venkaiah Naidu on Friday adjourned the House till March 11 following continuous disruptions by opposition members who demanded a discussion on the Delhi violence in February. ....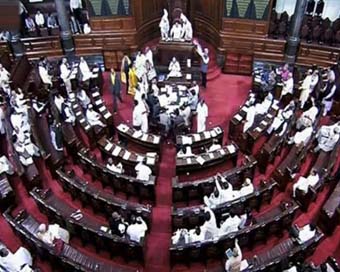 Rajya Sabha Adjourned Till 2 Pm After Ruckus Over Digvijaya's Detention
Rajya Sabha Chairman M. Venkaiah Naidu on Wednesday adjourned the House till 2 pm after an uproar by opposition Congress lawmakers over the detention of sitting member Digvijaya Singh by police in Karnataka's Bengaluru earlier in the day.....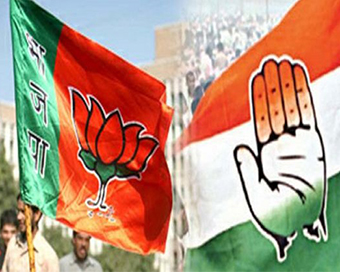 Congress, BJP Gear Up For RS Polls
The Congress finalized its strategy late on Wednesday night for the Rajya Sabha elections. Senior leader Digvijay Singh is going to be the party's first priority candidate and his victory is thus almost a certainty. ....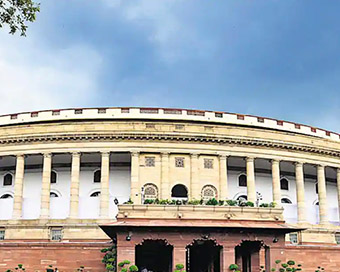 Gujarat RS Polls: First Preference Voting Over
The first preference voting for four Rajya Sabha seats in Gujarat ended on Friday afternoon. After the voting, the victory of three candidates -- two of the BJP and one from the Congress -- is being considered as confirmed. However, the outcome in one seat still hangs in the balance.....
Samay
Tweets by @sahara_samay