Tag: Rajya Sabha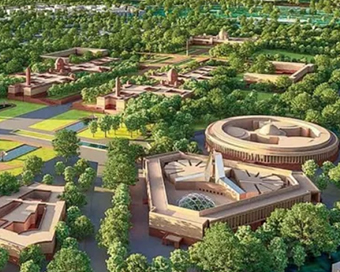 Tata Projects Wins Bid To Construct New Parliament Building
According to a company spokesperson: "We have emerged as the 'L1' in the comprehensive bidding process and are first in line to be awarded this prestigious contract to construct the new building of the Parliament." ....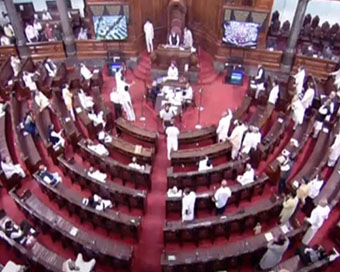 Rajya Sabha Adjourned Till Tuesday After Uproar Over 8 MPs' Suspension
After the opposition protests over the suspension of eight lawmakers on Monday disrupted Rajya Sabha proceedings and led to several adjournments, its Chairman adjourned the House till Tuesday. ....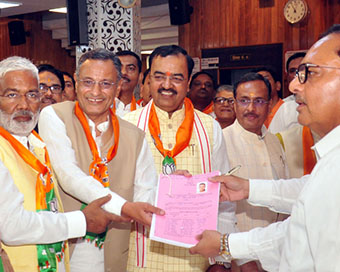 BJP Candidates File Nominations For RS Seats From UP
Eight BJP candidates filed their nomination papers on Tuesday for the biennial elections to the Rajya Sabha from Uttar Pradesh.....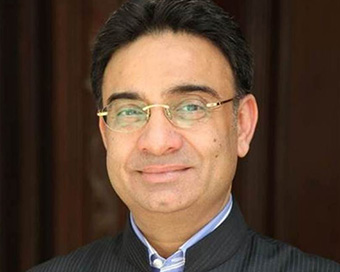 Former Trinamool MP KD Singh Sent To ED Custody Till Jan 16
A Delhi court on Wednesday sent former Trinamool Congress (TMC) lawmaker K.D. Singh to the custody of the Enforcement Directorate (ED) till January 16. ....
Court Summons Former Rajya Sabha MP In LTC Case
A court here has issued summons to former Rajya Sabha member Mahmood A. Madani for alleged irregularities in a Leave Travel Concession case. ....
Delhi Court To Hear Swamy's Complaint On February 9
A court here on Friday adjourned to February 9 the hearing on a complaint against Tata Sons interim Chairman Ratan Tata, lobbyist Niira Radia, former Telecom Minister A. Raja and senior Unitech officials in a 2G spectrum licence case.....
Rs 16,200 Cr Undisclosed Foreign Income Detected : Jaitley
A total of Rs 16,200 crore in undisclosed foreign income of Indians has been detected under the HSBC and International Consortium of Investigative Journalists (ICIJ) lists, Finance Minister Arun Jaitley said on Tuesday. ....
Rajya Sabha Adjourned Till 2 P.m.
The Rajya Sabha was adjourned till 2 p.m., for a second time on Thursday. ....
Former AIADMK Minister Ponnaiyan Join Hands With Panneerselvam
Former Minister and AIADMK spokesperson C. Ponnaiyan on Saturday joined the group of old timers to join acting Chief Minister O. Panneerselvam's camp - in another jolt to party General Secretary V.K. Sasikala.....
Court Summons Kejriwal In Defamation Case
A court here on Monday issued summons to Delhi Chief Minister Arvind Kejriwal on a defamation petition filed by Rajya Sabha MP and Essel Group Chairman Subhash Chandra.....