Tag: Rajya Sabha
AIMPLB To Continue Efforts To Stop Triple Talaq Bill
The All India Muslim Personal Law Board, the apex body of Indian Muslims, on Sunday vowed to continue its efforts to stop passage of the triple talaq bill by Parliament.....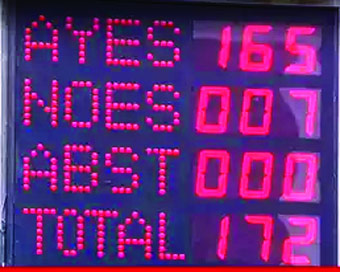 Parliament Passes Upper Caste Quota Bill
Ahead of the Lok Sabha elections, the Parliament on Wednesday passed a landmark Constitution amendment bill providing for 10 per cent reservation to upper castes in government jobs and higher educational institutions, with the Rajya Sabha voting it late in the night after rejecting a demand for referring it to a select committee for detailed scrutiny.....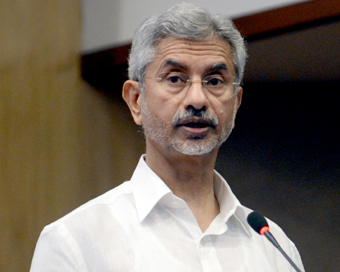 Jaishankar Joins BJP, Nominated To Contest RS Seat From Gujarat
External Affairs Minister S. Jaishankar, who was nominated to contest from a Rajya Sabha seat in Gujarat hours after he joined the BJP on Monday, landed in Ahmedabad in the evening to file his nomination on Tuesday.....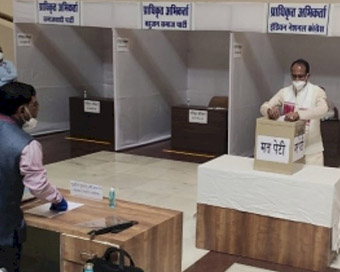 Polling For 3 RS Seats In MP
Polling took place in the assembly premises on Friday for three Rajya Sabha seats in Madhya Pradesh. Chief Minister Shivraj Singh Chouhan was the first to vote. ....
24 RS Seats To Go To Polls On June 19
After the Election Commission decided to hold the pending Rajya Sabha polls, which were deferred in March to June 19, the poll panel announced on Monday that it will also hold Rajya Sabha polls for six additional seats whose members will be retiring either in June or July, taking the total number of seats to 24. The results will be declared the same day.....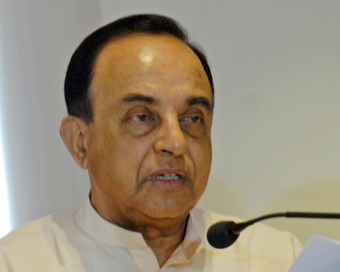 Swamy Asks For Source After UN Official Criticises His Muslim 'comment'
After a UN human rights official criticised BJP Rajya Sabha MP Subramanian Swamy, saying that the latters alleged statements about Muslims were "extremely alarming", the BJP lawmaker sought source clarification.....
Court Summons Former Rajya Sabha MP In LTC Case
A court here has issued summons to former Rajya Sabha member Mahmood A. Madani for alleged irregularities in a Leave Travel Concession case. ....
Delhi Court To Hear Swamy's Complaint On February 9
A court here on Friday adjourned to February 9 the hearing on a complaint against Tata Sons interim Chairman Ratan Tata, lobbyist Niira Radia, former Telecom Minister A. Raja and senior Unitech officials in a 2G spectrum licence case.....
Rs 16,200 Cr Undisclosed Foreign Income Detected : Jaitley
A total of Rs 16,200 crore in undisclosed foreign income of Indians has been detected under the HSBC and International Consortium of Investigative Journalists (ICIJ) lists, Finance Minister Arun Jaitley said on Tuesday. ....
Rajya Sabha Adjourned Till 2 P.m.
The Rajya Sabha was adjourned till 2 p.m., for a second time on Thursday. ....
Samay
Tweets by @sahara_samay