Tag: Rajya Sabha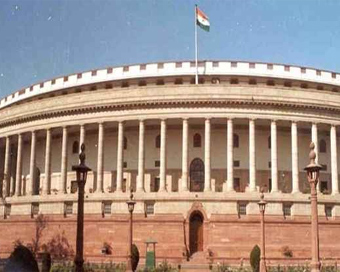 Govt Busts 'myths' About Citizenship Amendment Bill
A day before the Citizenship Amendment Bill (CAB) is set to face the Rajya Sabha test on Wednesday, the government tried to clear the air by busting what it calls "myth" about the Bill.....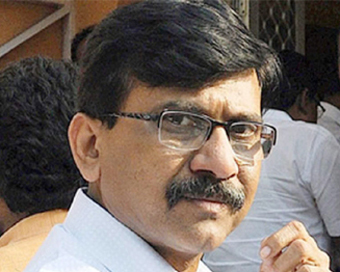 Clarifications Needed Before Supporting CAB: Shiv Sena
Former BJP ally Shiv Sena's members in Rajya Sabha have not yet decided whether to support or oppose the Citizenship Amendment Bill 2019.....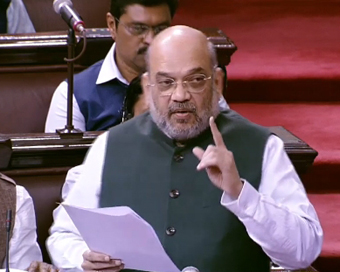 Rajya Sabha Passed The Citizenship Amendment Bill 2019
The Rajya Sabha passed the Citizenship Amendment Bill 2019 (CAB) on Wednesday with 125 members voting for and 105 against the Bill. Earlier the demand for referring the Bill to the Select Committee was negated.....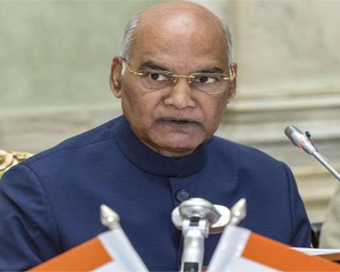 President Nod For Citizenship (Amendment) Bill, Turned Act
In a late Thursday night order, President Ram Nath Kovind gave his assent to the Citizenship (Amendment) Bill, 2019, letting it become an Act allowing Indian citizenship to six non-Muslim minority migrants facing religious persecution in Pakistan, Bangladesh and Afghanistan.....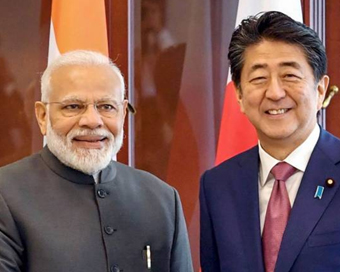 After Bangladesh Foreign Minister, Shinzo Abe Cancels India Trip?
A day after Bangladesh Foreign Minister AK Abdul Momen cancelled his India trip, media reports quoting Japan's Jiji Press suggests Japanese Prime Minister Shinzo Abe is now considering cancelling his trip to India. The trip was scheduled to begin on Sunday.....
Akhilesh Checkmates Mulayam, SP Bank Accounts Frozen
Samajwadi Party founder Mulayam Singh Yadav appears isolated with son and Uttar Pradesh Chief Minister Akhilesh Yadav coming on top in the ugly battle for political supremacy.....
Rajya Sabha Disrupted Over Kasganj Clashes, Delhi Sealing
Proceedings in the Rajya Sabha were disrupted on Friday as opposition parties, including Samajwadi Party and Aam Aadmi Party, raised the issue of communal clashes in Uttar Pradesh's Kasganj and the sealing drive in the national capital.....
Selling Fritters Not Shameful: Shah In Maiden RS Speech
BJP President Amit Shah in his maiden speech in Rajya Sabha on Monday said that selling pakodas (fritters) is not shameful but comparing it with begging was.....
AIMPLB To Continue Efforts To Stop Triple Talaq Bill
The All India Muslim Personal Law Board, the apex body of Indian Muslims, on Sunday vowed to continue its efforts to stop passage of the triple talaq bill by Parliament.....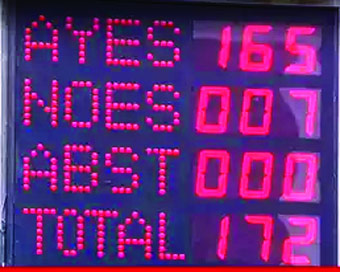 Parliament Passes Upper Caste Quota Bill
Ahead of the Lok Sabha elections, the Parliament on Wednesday passed a landmark Constitution amendment bill providing for 10 per cent reservation to upper castes in government jobs and higher educational institutions, with the Rajya Sabha voting it late in the night after rejecting a demand for referring it to a select committee for detailed scrutiny.....