Tag: Rajapaksa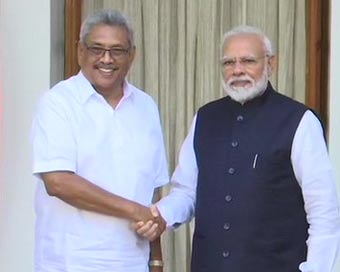 Lankan Prez Rajapaksa Gets Ceremonial Welcome
Newly-elected Sri Lankan President Gotabaya Rajapaksa was on Friday given a ceremonial reception at the forecourt of Rashtrapati Bhawan where President Ram Nath Kovind and Prime Minister Narendra Modi were present to receive him on his first visit to India.....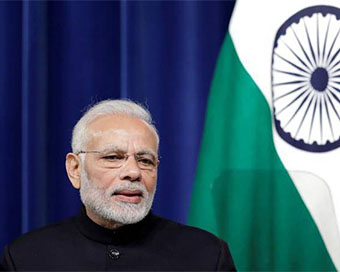 Modi Speaks To Sri Lankan President, Mauritian PM
Prime Minister Narendra Modi spoke to Sri Lankan President Gotabaya Rajapaksa and Mauritian Prime Minister Pravind K. Jugnauth on Saturday and praised their efforts in handling Covid-19 outbreak.....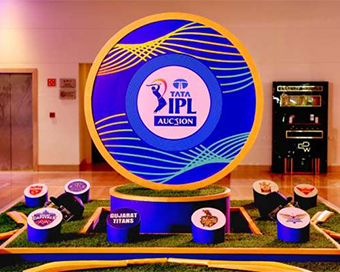 TATA IPL Mega Auction Ends: Final List Of Players Of All 10 Teams
The mega auction concludes with 10 IPL franchises splashing INR 551,70,00,000 across 2 days. A total of 204 players were bought out of 600. Meanwhile, 108 players fetched over INR 1 crore. Ishan Kishan turned out to be the most expensive player in this year's auction with INR 15.25 crore. The second on the list is Deepak Chahar who was bought by Chennai Super Kings for INR 14 crore.....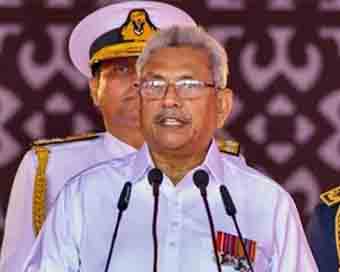 Sri Lankan President Rajapaksa Revokes Emergency Law With The Doubt Of Defeat In Parliament
With a majority support in doubt in Parliament, President Gotabaya Rajapaksa on Tuesday late night revoked the state of Emergency which he had imposed amid violent street protests demanding him to quit. ....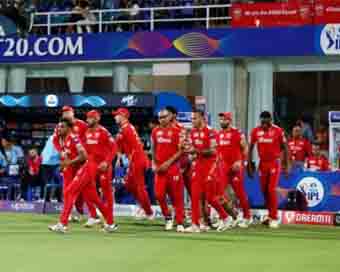 PBKS Vs GT; Punjab Kings Thrash Gujarat Titans By 8 Wickets
A disciplined bowling performance followed by a solid batting effort helped Punjab Kings thrash Gujarat Titans by eight wickets in Match No. 48 of IPL 2022 at the Dr. D.Y Patil Stadium, here on Tuesday. ....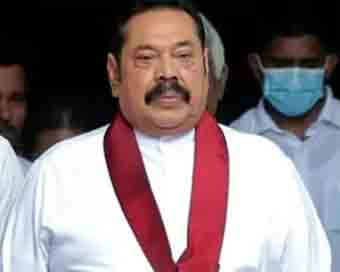 Sri Lanka Ex-PM Mahinda Rajapaksa, Family Flee To Naval Base, Surrounded By Protesters: Sources
Former Sri Lanka prime minister Mahinda Rajapaksa has sought refuge at a naval base in the southern town of Trincomalee, Bloomberg reported Tuesday afternoon, hours after security forces evacuated him from Colombo from the clutches of furious protesters who set fire to military vehicles and stormed the gates of his residence. Bloomberg cited local reports that said a mob had gathered outside the base on speculation the ex-PM and his family were inside. ....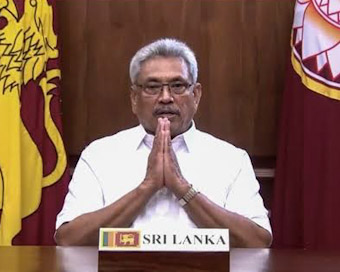 Sri Lankan President Rajapaksa Emails Resignation; Speaker To Announce Officially On Friday
Sri Lanka President Gotabaya Rajapaksa on Thursday evening emailed his letter of resignation from the post Executive President, but the Speaker has deferred the official announcement till Friday. ....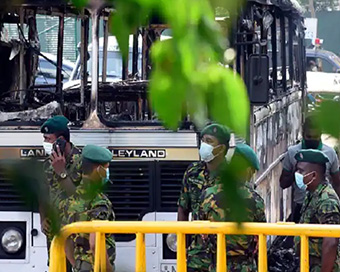 Blatantly False': India Denies Reports Of Dispatching Soldiers To Sri Lanka To Quell Unrest
India on Saturday dismissed claims that New Delhi is sending its troops to Sri Lanka amid an emergency imposed in the island nation, saying it is a fake information. ....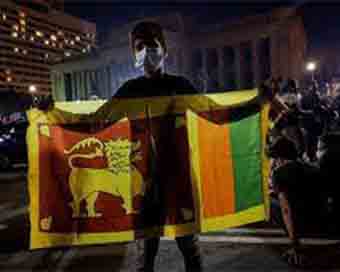 Street Fights Have Dangerous Ends, Sri Lanka PM Warns Protestors
Amidst week-long unending protests against the government and politicians, mainly by youths, Sri Lankan Prime Minister Mahinda Rajapaksa on Monday urged protestors to stop the street fights, warning that it could have dangerous repercussions. ....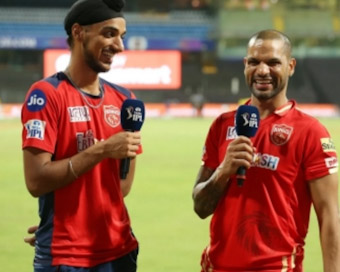 PBKS Vs CSK: Clinical Bowling, Dhawan's Unbeaten 88 Help PBKS Beat Chennai By 11 Runs
A clinical bowling performance after a fighting unbeaten 88 by seasoned opener Shikhar Dhawan helped Punjab Kings subdue Chennai Super Kings by 11 runs in Match 38 of IPL 2022 at the Wankhede Stadium here on Monday.....