Tag: Punjab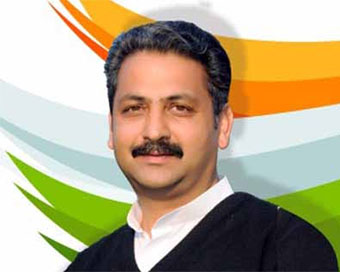 90.98% Students Pass Punjab Class 12 Boards
The Punjab School Education Board (PSEB) on Tuesday declared the Class 12 results on the basis of best performing subject formula, state Education Minister Vijay Inder Singla said. ....
Punjab Dealers To Shut Petrol Pumps On July 29
The Petrol Pump Dealers Association in Punjab on Friday gave a statewide call to shut petrol stations on July 29 in protest against the state's policies that led to higher taxes and decline in sales compared to neighbouring Haryana. ....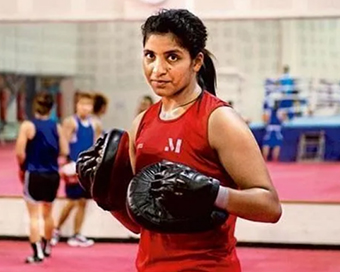 Punjab Govt Has Money For TikTokers But Not Us, Says Boxer Simranjit
Olympic-bound boxer Simranjit Kaur is still in search of a job despite a "promise" being made by Punjab Chief Minister Amarinder Singh five months back. ....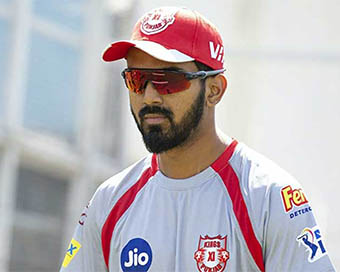 Will Captain Kings XI Punjab With An Open Mind: KL Rahul
New Kings XI Punjab captain KL Rahul is unsure if the burden of captaincy would take a toll on his batting, as he feels previous form would count for little, and that all cricketers would be 'slightly' nervous when the Indian Premier League (IPL) starts this month in the UAE. ....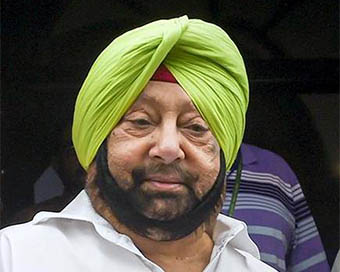 Punjab CM Tests Corona Negative, Ends Self-quarantine
Punjab Chief Minister Amarinder Singh on Saturday ended his week-long self-quarantine after testing negative for Covid-19. ....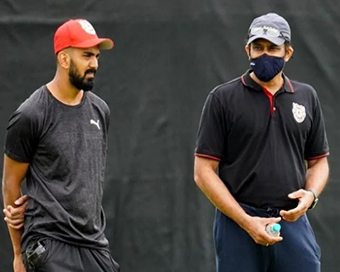 With Help Of 4 Languages, Kumble & Rahul Plot KXIP's IPL Plan
Two seasoned 'Bangalore Boys', with the help of at least four languages as mode of communication, will plot Kings XI Punjab's strategy for achieving Indian Premier League (IPL) glory, even if their age difference is 22 years. Head coach Anil Kumble and captain KL Rahul have much in common than their mother tongue, Kannada -- the goal of receiving the trophy on November 10 in their 13th attempt.....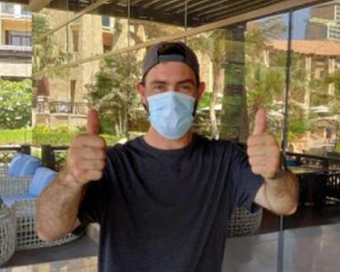 IPL 2020: Maxwell To Be Eligible For Selection For Kings XI's Opening Game
Kings XI Punjab on Saturday confirmed that Australia all-rounder Glenn Maxwell will be available for selection for their opening game of the 13th edition of the Indian Premier League (IPL) against Delhi Capitals.....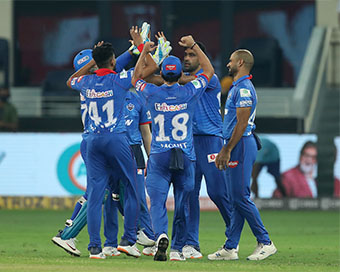 IPL 2020: Stoinis' All-round Show, Rabada's Super Over Heroics Help DC Clinch Thriller Against KXIP
After being pushed to the brink, the Delhi Capitals (DC) held their nerve to edge out the Kings XI Punjab (KXIP) in a heart-stopping Super Over decider to open their IPL campaign on a positive note here on Sunday. ....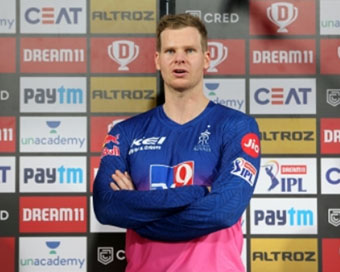 IPL 2020, KXIP Vs RR: What We Saw From Tewatia In Nets Is What We Saw In Cottrell's Over, Says Skipper Smith
Rajasthan Royals skipper Steve Smith was all smiles after his team pulled off a record chase to beat Kings XI Punjab by four wickets on Sunday in Sharjah. Rahul Tewatia turned it around for himself and his team when he hit give sixes off the 18th over bowled by Sheldon Cottrell and Smith said that this exactly what the team sees the 27-year-old do in the nets all the time. ....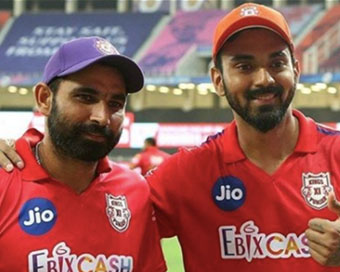 IPL 13: KL Rahul Currently Holds Orange Cap, Purple With Mohammad Shami
Kings XI Punjab skipper KL Rahul has got hold of the Orange Cap while his teammate Mohammad Shami took the Purple Cap from Delhi Capitals' Kagiso Rabada following Sunday's Indian Premier League (IPL) 2020 match against Rajasthan Royals.....