Tag: Prime Minister
Budget Session Of Parliament Begins
The budget session of Parliament began with President Pranab Mukherjee's addressed to members of both the houses.....
Modi Hails Jaitley For Presenting 'uttam' Budget
Prime Minister Narendra Modi on Wednesday hailed Finance Minister Arun Jaitley for presenting an "uttam" (excellent) Budget and said it will give new strength to the economy while also focused on eliminating corruption.....
This Is A Fight Against Poverty: Modi On UP Polls
Prime Minister Narendra Modi on Saturday likened his first election rally in Uttar Pradesh with India's first war of independence in 1857, saying it was a fight against the British then and now it is a battle against poverty and the state's rulers who have obstructed growth and development.....
Akhilesh A Tainted Leader, A Complete Failure: Mayawati
Bahujan Samaj Party (BSP) supremo Mayawati on Monday called Uttar Pradesh Chief Minister Akhilesh Yadav a "tainted leader" who had not done anything for the poor, weaker sections and farmers of the state.....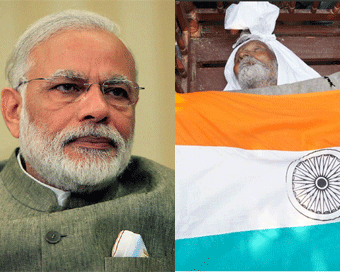 Modi Condoles INA Veteran Nizamuddin's Death
Prime Minister Narendra Modi on Tuesday condoled the death of Subhas Chandra Bose's close associate and INA veteran 'Colonel' Nizamuddin, who died at the age of 116. ....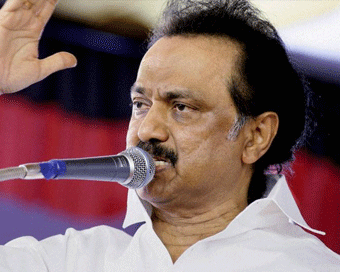 M.K. Stalin Likely To Visit Delhi
DMK Working President M.K. Stalin is likely to visit New Delhi to meet President Pranab Mukherjee, Prime Minister Narendra Modi and Home Minister Rajnath Singh to appraise them of the political situation in Tamil Nadu.....
Some Think India Became Free Due To One Family: Modi
Prime Minister Narendra Modi on Tuesday attacked the Congress over the role of "one family" in the freedom struggle and said they had neglected the contribution of others.....
PM Justifies Note Ban, But Skips Mentioning Deaths
Speaking on demonetisation in Parliament for the first time, Prime Minister Narendra Modi on Tuesday justified the November 8 move, saying it was made at the right time, but he did not make any comment on the deaths caused by the note ban despite opposition members raising the issue.....
Akhilesh Has Destroyed UP : PM Modi
Prime Minister Narendra Modi on Wednesday expressed alarm over the law and order situation in Uttar Pradesh and accused the states ruling Samajwadi Party of sheltering criminals.....
Only Manmohan Singh Can Teach How To Bathe With Raincoat On: Modi
Prime Minister Narendra Modi on Wednesday said former Prime Minister Manmohan Singh knew the "art of bathing wearing a rain coat", creating a huge uproar in the Congress benches in Rajya Sabha.....