Tag: Prime Minister
Shiv Sena Snaps Alliance With BJP For Maharashtra Civic Polls
Launching a fierce attack on old ally BJP, Shiv Sena President Uddhav Thackeray on Thursday announced breaking of their 25-year-old alliance for the upcoming civic elections across Maharashtra.....
Good, Bad, Ugly: Health Of 5 States Going To Polls
While healthcare has largely been a neglected issue in past general elections, major parties started talking about health in their manifestos from 2004.....
Akhilesh Urges Modi To Postpone Budget In View Of Elections
Uttar Pradesh Chief Minister Akhilesh Yadav on Friday wrote to Prime Minister Narendra Modi and requested him to postpone the presentation of the general budget in view of the assembly elections.....
Trump, May Reaffirm Special US-Britain Relationship
Ties between the US and Britain have "never been stronger", US President Donald Trump said here as he welcomed British Prime Minister Theresa May to the White House.....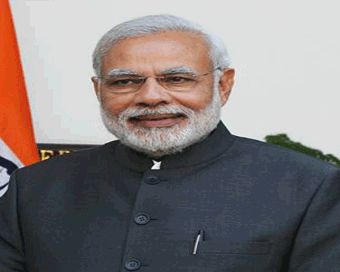 Modi Pays Tribute To Lala Lajpat Rai On Birth Anniversary
Prime Minister Narendra Modi on Saturday paid tribute to Lala Lajpat Rai on his 151st birth anniversary. ....
Bilateral Problems Must Not Affect Saarc: Pakistan
Pakistan has expressed hope that the Saarc summit, which was boycotted by India and other neighbours last November, will be organised soon. It also urged that "internal and bilateral problems of member states must not be allowed to affect the organisation" - in an apparent reference to India.....
Movement Towards Digital Transactions To Continue: Modi
Prime Minister Narendra Modi on Saturday said India would continue moving towards digital transactions to make the country a less cash society -- an initiative following the spiking of old 500 and 1,000 rupee notes.....
If BJP Wins UP, Will Consult Muslim Women On Triple Talaq: Shah
BJP President Amit Shah on Saturday raked up the 'triple talaq' issue ahead of the Uttar Pradesh assembly elections and said if the party wins, it will seek the opinion of the state's Muslim women and approach the Supreme Court accordingly.....
Modi Invokes Pakistan Threat To Seek Votes For Akali-BJP Alliance
Prime Minister Narendra Modi on Sunday invoked threats from Pakistan to urge people to vote for the Akali Dal-BJP alliance in Punjab to provide a strong government in the border state. ....
Modi Greets NDRF On Its 12th Raising Day
Prime Minister Narendra Modi on Tuesday commended the National Disaster Response Force (NDRF) for its efforts in disaster response, rescue and relief.....