Tag: Prime Minister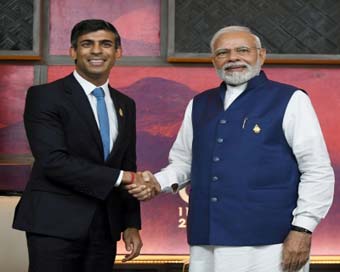 Modi Meets UK's Sunak, Discusses Bilateral Ties
Prime Minister Narendra Modi on Wednesday met his UK counterpart Rishi Sunak on the sidelines of the G20 summit in Bali, where the two leaders expressed satisfaction at the state of the wide-ranging India-UK Comprehensive Strategic Partnership and progress on the Roadmap 2030 for Future Relations. ....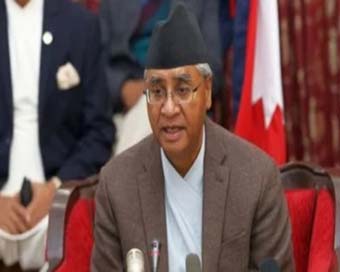 Nepal PM Deuba Wins For Record 7th Time
Nepal's Prime Minister Sher Bahadur Deuba, who is also the President of Nepali Congress, has won a record seventh time in the parliamentary election held earlier this week. ....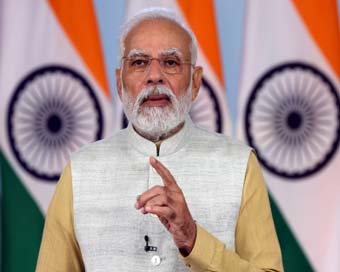 Gujarat Polls: PM Urges People To Ensure BJP's Landslide Victory
Prime Minister Narendra Modi on Wednesday urged the people of Gujarat to ensure that the BJP wins the state Assembly polls with a huge margin. ....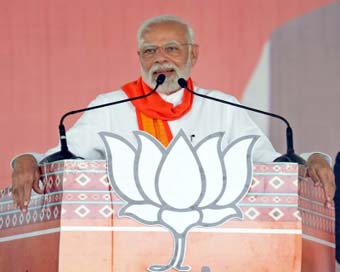 Prime Minister Greets People On Lachit Diwas
Prime Minister Narendra Modi on Thursday extended greetings on the occasion of Lachit Diwas, which is observed annually in Assam to mark the birth anniversary of Lachit Borphukan, the great Ahom General who had inflicted the most crushing defeat on the Mughals. ....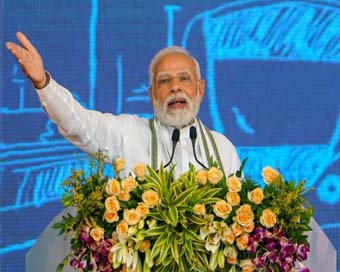 If Cong Wants To Be Part Of Gujarat, It Has To Give Up Caste Politics: PM Modi
Prime Minister Narendra Modi while addressing a public meeting here on Monday attacked the Congress, and said that "people have thrown the Congress out of power because of its caste politics, and if it wants to be part of the state, it has to give up this caste politics and change its style." ....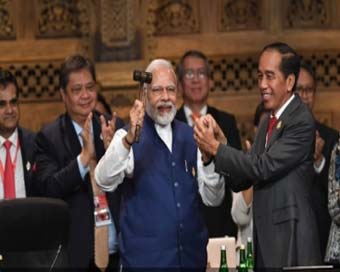 India Will Work To Promote Universal Sense Of Oneness As G20 President: PM
With India formally assuming the G20 Presidency from Thursday, Prime Minister Narendra Modi in an article to commemorate the occasion said that the country will work to promote the universal sense of one-ness. ....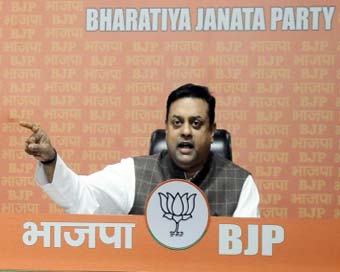 BJP Slams Cong For Abusing PM Modi
Bharatiya Janata Party (BJP) has slammed the Congress for abusing Prime Minister Narendra Modi. Taking potshots at the Congress, party's National spokesperson Sambit Patra on Saturday said that Congress leaders have completed a century of abuses against Modi. ....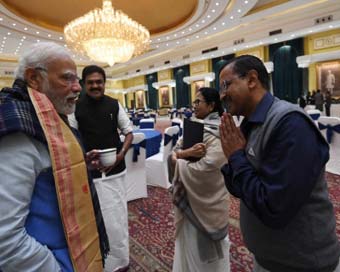 PM Modi Seeks Cooperation Of All Parties To Make India's G20 Presidency Successful
Prime Minister Narendra Modi on Monday urged all the political parties to participate in India's G20 Presidency and make it successful ....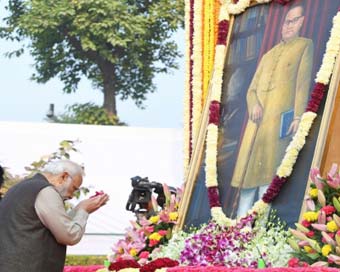 PM Remembers Ambedkar On His Death Anniversary
Prime Minister Narendra Modi on Tuesday paid homage to Babasaheb Ambedkar on his Mahaparinirvan Diwas. ....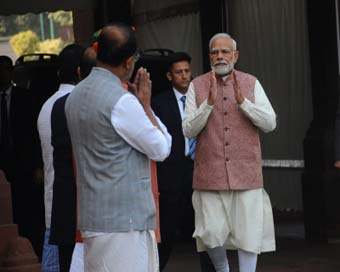 PM Urges Leaders To Make Winter Session Of Parliament Productive
Prime Minister Narendra Modi on Wednesday urged the members to allow both Houses of Parliament function smoothly to ensure a productive session. ....