Tag: Prime Minister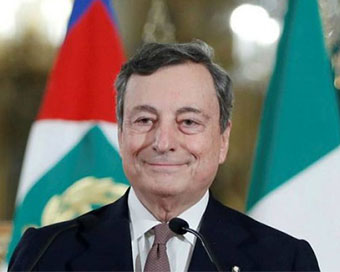 Mario Draghi To Be Sworn In As Italy Prime Minister
Former head of the European Central Bank, Mario Draghi has formally accepted the role of Italy's next Prime Minister and will be sworn in on Saturday. ....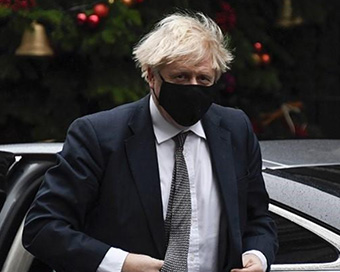 UK PM Johnson Lays Out Four-step 'unlock' Roadmap For England
UK Prime Minister Boris Johnson on Monday unveiled his four-stage roadmap that will "cautiously but irreversibly" ease restrictions in England by June end, even though he stressed that the threat of Covid-19 is still "substantial". ....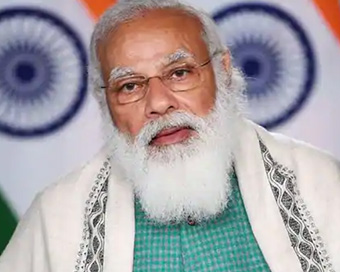 Doing Everything To Double Farmers' Income: PM Modi
On completion of two years of NDA government's flagship programme PM-Kisan Scheme, Prime Minister Narendra Modi on Wednesday said the government is doing everything possible to double farmers' income, and many initiatives have been taken so far for transforming agriculture. ....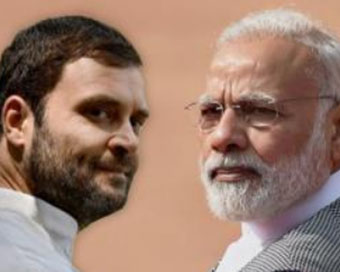 Narendra Modi In Bengal, Rahul Gandhi In Kerala Most Suited For Prime Minister: Survey
Despite being the top choice as a Chief Minister in West Bengal, the voter in the state prefers Narendra Modi as a suitable candidate for the Prime Minister's post. ....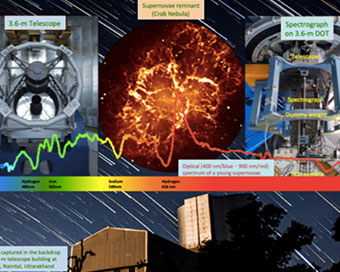 India's Scientists Make Low-cost Optical Telescope For Seeing Distant Quasars, Galaxies
Keeping in mind Prime Minister's call to develop technology in all spheres, Indian scientists have indigenously designed and developed a low-cost optical spectrograph. This can locate sources of faint light from distant quasars and galaxies in a very young universe, regions around supermassive black-holes around the galaxies, and cosmic explosions. ....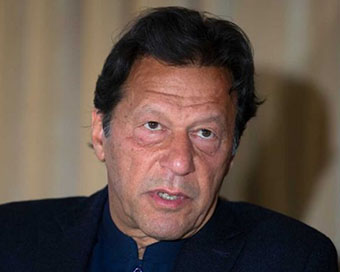 Pakistan Prime Minister Imran Khan To Seek Vote Of Confidence On Saturday
A session of the National Assembly of Pakistan has been called on Saturday when Prime Minister Imran Khan will seek a vote of confidence from the parliament, the Dawn reported. ....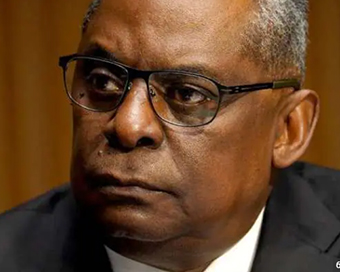 US Defence Secretary To Visit India To Discuss Partnership
On the heels of the Quad summit, US Defence Secretary Lloyd Austin will visit India next week to meet Defence Minister Rajnath Singh as Washington focuses on China as an emerging threat, according to a Pentagon official. ....
Glimpses From PM Narendra Modi's Bangladesh Visit
Prime Minister Narendra Modi's visit took place at a time Bangladesh is commemorating Mujib Borsho, the birth centenary of Sheikh Mujibur Rahman and 50 years of the country's War of Liberation. He attended multiple events and addresses several meetings during his two-day visit to the nation. Take a look at what the Prime Minister did on the second day of his visit:....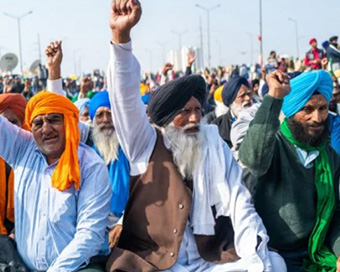 Resume Talks With Farm Leaders, AAP Leaders Urge PM Modi
Aam Aadmi Party (AAP) Punjab President Bhagwant Mann and Delhi legislator Raghav Chadha on Saturday wrote to Prime Minister Narendra Modi, requesting him to resume talks with the farmers' leaders who are opposing the three farm laws for the last six months.....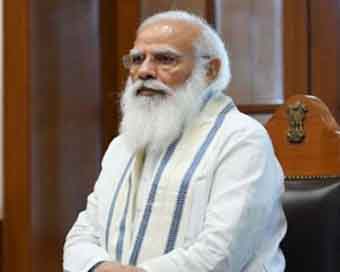 PM Modi To Virtually Inaugurate Slew Of Projects In Gujarat On July 16
Prime Minister Narendra Modi will be virtually present on July 16 to inaugurate a host of developmental projects in Gujarat's Ahmedabad and Gandhinagar. ....