Tag: Prime Minister
Jaitley To Skip World Economic Forum At Davos
Indian Finance Minister Arun Jaitley will give the World Economic Forum (WEF) in the Swiss town of Davos a miss since he is busy with the Union Budget to be presented on February 1.....
Modi Meets CEOs At WEF, IMF Reaffirms India's Growth Story
Prime Minister Narendra Modi on Monday held a roundtable meeting with the CEOs of top global companies before his keynote address at the plenary session of the World Economic Forum (WEF) here on Tuesday morning.....
India, Cambodia Sign Four Agreements
India and Cambodia on Saturday signed four agreements, including on a credit line for a water resource development project and on prevention of human trafficking, following delegation-level talks headed by Prime Minister Narendra Modi and his Cambodian counterpart Hun Sen here.....
Benefits Now Reaching Beneficiaries Because Of Aadhaar: Modi
Prime Minister Narendra Modi on Sunday said Aadhaar has lent "great strength" to the country's development and benefits that were earlier going into the wrong hands are reaching the intended beneficiaries. ....
Modi To Visit Palestine, UAE, Oman
Prime Minister Narendra Modi will make a historic visit to Palestine during a trip to the Middle East from February 9 to 12 that will take him to the UAE and Oman.....
Nitish Kumar Welcomes Budget Proposals On MSP, Healthcare
JD-U supremo and Bihar Chief Minister Nitish Kumar on Thursday welcomed the Union Budget proposal of increasing the Minimum Support Price (MSP) of crops to 1.5 times of the input cost. ....
British PM Blames Russia Over 'poisoning Attack' Row
British Prime Minister Theresa May on Monday said it was "highly likely" that Moscow was responsible for the poisoning of a former Russian spy who was attacked with a nerve agent near his home in southern England last week.....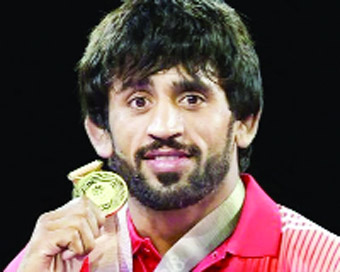 Wrestler Bajrang Dedicates His Asiad Gold To Vajpayee
Wrestler Bajrang Punia, who clinched the gold medal in the men's freestyle 65 kg category at Asian Games dedicated his medal to former Prime Minister Atal Bihari Vajpayee.....
On A Scale Of 1 To 10 In Happiness, I'm On 12: Priyanka Chopra
After a "fairytale" wedding with American singer Nick Jonas, actress Priyanka Chopra is beaming with seamless joy. ....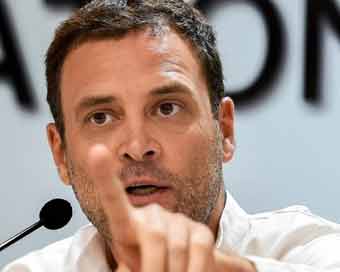 Try A Press Conference, It's Fun: Rahul To Modi
Taking a swipe at Prime Minister Narendra Modi, Congress President Rahul Gandhi on Wednesday asked him to hold a press conference.....