Tag: Prime Minister
Modi Congratulates Parrikar On Becoming Goa CM
Prime Minister Narendra Modi on Tuesday congratulated Manohar Parrikar who became the Chief Minister of Goa for the fourth time. ....
Modi To Address BJP Mega Rally In Lucknow
The Bharatiya Janata Party's mega show - Maha Parivartan rally - the culmination of six similar rallies across Uttar Pradesh, is all set to get underway in Lucknow on Monday afternoon.....
UP Has To Change For India To Progress: Modi
Accusing the Samajwadi Party and BSP of doing politics at the cost of development, Prime Minister Narendra Modi on Monday urged the people of Uttar Pradesh to vote for the BJP to change the state's fortunes.....
PM 'threatening' The Country And Its People: Congress
Congress on Tuesday charged Prime Minister Narendra Modi with "trying to threaten" the country and its people when he gives speeches.....
Mamata Flays Trinamool Leader's Arrest, BJP Office Attacked
West Bengal Chief Minister Mamata Banerjee on Tuesday dubbed the arrest of Trinamool Congress MP Sudip Bandyopadhyay as "vendetta politics" by the Centre as her supporters attacked the BJP office here, leaving some 15 people injured.....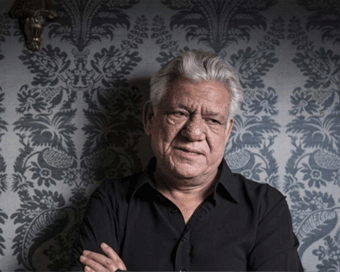 Modi Condoles Actor Om Puri's Death
Prime Minister Narendra Modi on Friday mourned the demise of veteran Indian actor Om Puri.....
India May Again Take 'out Of Box' Action Against Pakistan : Amit Shah
The Narendra Modi government may again take "out of the box" action against Pakistan if it continues to indulge in a proxy war against India, BJP President Amit Shah told the party's office-bearers at a meeting on Friday.....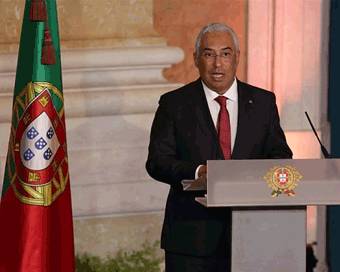 Portuguese PM To Skip Beaches, Packed Schedule In Goa
When Portuguese Prime Minister Antonio Costa arrives in the land of his origin on Tuesday night, a stroll on Goa's popular beaches certainly does not appear to be at the top of his agenda.....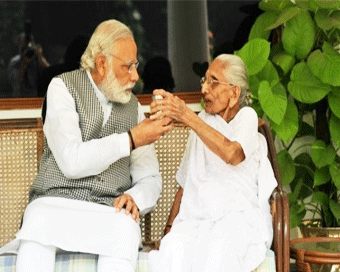 Modi Skips Yoga To Meet Mother
Prime Minister Narendra Modi, who is in Gandhinagar for Vibrant Gujarat summit, met his mother Hiraba, skipping his yoga routine. ....
Modi To Blame For 120 Note Ban Deaths: Mamata
West Bengal Chief Minister Mamata Banerjee on Tuesday held Prime Minister Narendra Modi responsible for over 120 deaths following demonetisation.....