Tag: President
Manohar Parrikar Takes Over As Goa CM For Fourth Time
BJP leader Manohar Parrikar was sworn in Chief Minister of Goa for the fourth time on Tuesday.....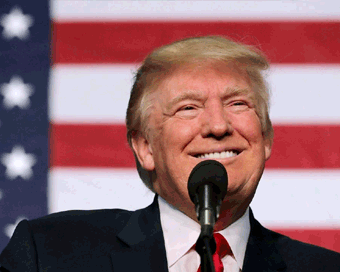 Donald Trump Wishes Happy New Year To All, Including His 'many Enemies'
US President-elect Donald Trump wished a Happy New Year for all American citizens, including his "many enemies" and those who fought and lost the battle against him and now "don't know what to do."....
Over Half Americans Sceptical About Trump's Ability To Handle US Presidential Duties: Poll
As Donald Trump prepares to take oath as US President on January 20, over half of Americans are sceptical about his ability to handle an international crisis, to use military force wisely or to prevent major scandals in his administration, according to a new poll released on Monday.....
Mamata Flays Trinamool Leader's Arrest, BJP Office Attacked
West Bengal Chief Minister Mamata Banerjee on Tuesday dubbed the arrest of Trinamool Congress MP Sudip Bandyopadhyay as "vendetta politics" by the Centre as her supporters attacked the BJP office here, leaving some 15 people injured.....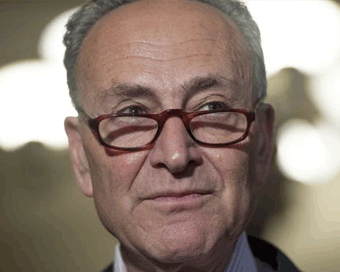 US Can't Afford 'Twitter Presidency': Senate Democrats
Democratic leader in the Senate Chuck Schumer has slammed President-elect Donald Trump for his twitter habit, claiming the US cannot afford "Twitter presidency" on the first day of the 115th session of the Congress.....
Trump's First Press Conference Since Election Victory On January 11
US President-elect Donald Trump has said that he will hold a press conference here on January 11, the first since winning the November 8 election.....
Trump Speaks With UN Head After Criticism Of World Body
After scathing criticism of the UN, US President-elect Donald Trump spoke Wednesday with Antonio Guterres, its new Secretary-General.....
India May Again Take 'out Of Box' Action Against Pakistan : Amit Shah
The Narendra Modi government may again take "out of the box" action against Pakistan if it continues to indulge in a proxy war against India, BJP President Amit Shah told the party's office-bearers at a meeting on Friday.....
'Putin Ordered Effort To Influence US Presidential Election'
Russian President Vladimir Putin ordered an "influence campaign" aimed at hurting Hillary Clinton and helping Donald Trump win in the 2016 presidential election, the US intelligence has revealed in a unclassified report.....
Trump And I Are Opposites: Obama
US President Barack Obama said his successor Donald Trump and he are "opposites in some ways" but admitted that both have a high degree of "confidence" in themselves.....