Tag: Prayagraj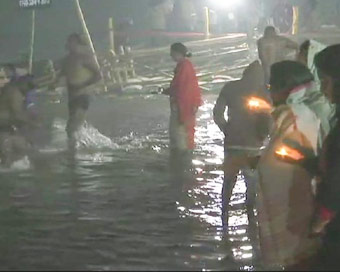 Thousands Take Holy Dip At Kumbh On 'Paush Poornima'
Hundreds and thousands of pilgrims took holy dip at the Sangam -- the confluence of the Ganga, Yamuna and mythical Saraswati rivers here in Uttar Pradesh -- on the occasion of 'Paush Poornima' on Monday, officials said.....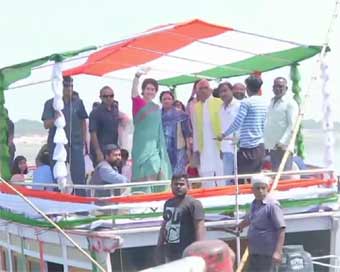 Priyanka Kicks Off 2019 LS Campaign From Prayagraj
With less than a month to go for the 2019 Lok Sabha elections, Congress General Secretary and eastern Uttar Pradesh in-charge Priyanka Gandhi Vadra on Monday kicked off her political campaign from here.....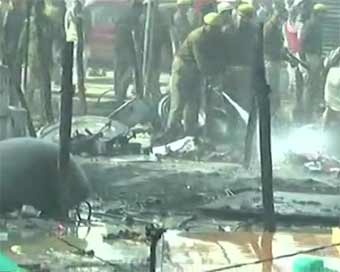 Cylinder Blast Sparks Fire At Kumbh Mela
A fire broke out in the Kumbh premises here on Monday, destroying a large part of the tented area, officials said. But no loss of life was reported.....
PICS: Thousands Take Holy Dip At Kumbh On 'Maghi Purnima'
Hundreds and thousands of devotees, seers, pilgrims and tourists on Tuesday took a holy dip in the Sangam -- the trinity of holy rivers Ganga, Yamuna, Saraswati -- on the occasion of "Maghi Purnima", officials said.....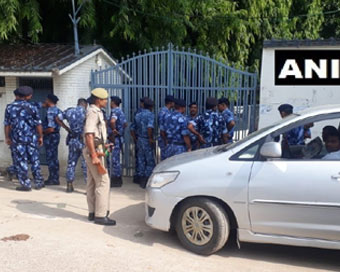 CBI Raids Ateeq Ahmed's Properties In UP
The CBI on Wednesday carried out raids at six locations in Uttar Pradesh, including the residence and office of mafia don Ateeq Ahmad, who is presently lodged in Ahmedabad Jail.....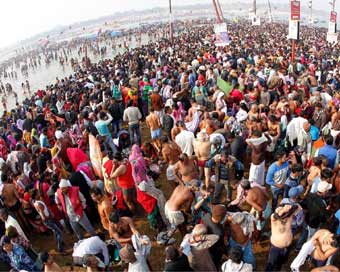 Devotees Take Holy Dip On Makar Sankranti As Kumbh Mela Opens
Thousands of devotees took a holy dip here at the Sangam -- the confluence of the Ganga and Yamuna and the mystical Saraswati rivers -- on Tuesday morning, on the auspicious occasion of Makar Sankranti and marking the onset of the Kumbh Mela.....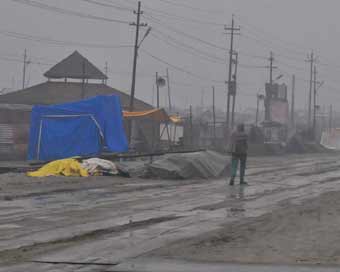 Rain Troubles Kumbh, Pilgrims On 'slippery Ground'
Early morning rains brought trouble for thousands of pilgrims at the Kumbh Mela here on Friday even as the winter chill intensified in the city and neighbouring areas in Uttar Pradesh.....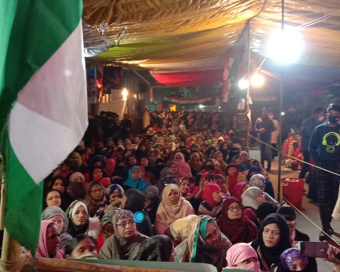 Shaheen Baghs Spring Up In UP Districts
It began with the Clock Tower in Lucknow and has now found an echo in Prayagraj, Varanasi, Etawah and Rampur.....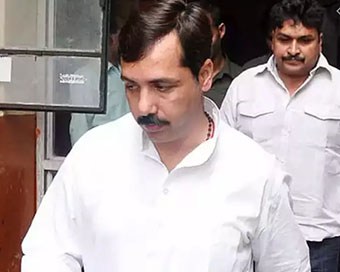 Ex-MP Dhananjay Singh Surrenders In Prayagraj
Former Bahujan Samaj Party (BSP) MP Dhananjay Singh surrendered in the MP/MLA court in Prayagraj on Friday. ....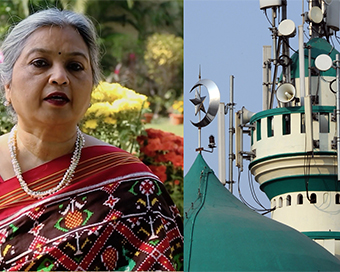 'Azaan' Sound Off: IG Bans Loudspeakers From 10 Pm To 6 Am
The Inspector General of Police, Prayagraj, has asked the district magistrate to ensure a ban on the use of loudspeakers between 10 p.m. and 6 a.m. ....