Tag: Patna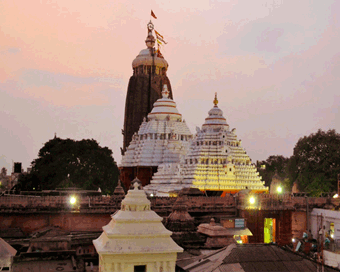 Thousands Throng Jagannath Temple
Odisha Chief Minister Naveen Patnaik was among the thousands to visit Sri Jagannath temple in Puri on Sunday to take the blessings of deities on new year day.....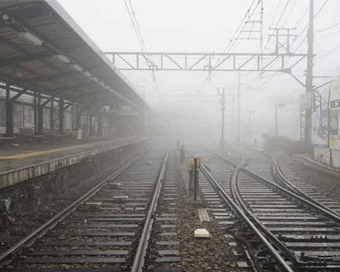 21 Trains Delayed, Seven Cancelled Due To Fog
At least 21 trains were running late and seven cancelled due to dense fog in parts of north India on Tuesday morning, a railway official said.....
Ram Vilas Paswan Admitted To Hospital Over Breathing Difficulties
Union Minister Ram Vilas Paswan has been admitted to the city-based Paras hospital on Thursday after he complained of breathing issues while attending a meeting here.....
20 Dead, Many Missing As Overcrowded Boat Sinks In Ganga Near Patna
At least 20 passengers were killed and many others were missing as a boat carrying 40 people capsized in the Ganga river near here on Saturday evening, officials said. Only eight people were rescued so far.....
Rs 2 Lakh Each For Kin Of Bihar Boat Tragedy Victims: Modi
Prime Minister Narendra Modi on Sunday announced Rs 2 lakh each for the next of kin of the victims of the Bihar boat tragedy that left more than 20 persons dead.....
Kanpur Train Derailment Likely To Be Transferred To NIA
The Home Ministry is likely to hand over the Kanpur train derailment case to the National Investigation Agency (NIA) on Thursday, sources said.....
'ISI-backed Train Accident Mastermind' Arrested In Nepal : NIA
The National Investigation Agency (NIA) on Tuesday confirmed that Dubai-based Shamshul Huda, who acted as "mastermind" for an ISI-backed plot to cause train accidents in India, was arrested by police in Nepal.....
Shahabuddin Leaves Patna By Train On Way To Tihar
Earlier in the day, he was brought to Patna and kept in local Beur Jail for nearly 10 hours before starting for the national capital by the evening train.....
Arrest Those Threatening Gurmehar Kaur, DCW Chief Tells Police
Delhi Commission for Women (DCW) chief Swati Maliwal on Monday wrote to Delhi Police Commissioner Amulya Patnaik, seeking registration of a case against persons threatening Kargil war martyr's daughter Gurmehar Kaur and their arrest.....
Over 45,000 Held For Violating Bihar Liquor Ban
Over 45,000 people have been arrested in a year in Bihar for violating the liquor prohibition law imposed by the Janata Dal-United government.....