Tag: Pathan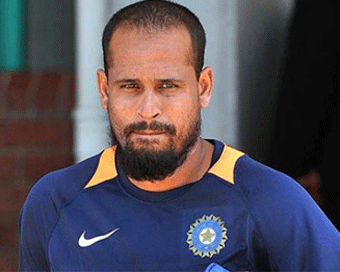 Yusuf Pathan Suspended For 5 Months For Doping
Indian all-rounder Yusuf Pathan has been suspended for five months for doping and this period will end on January 14, the Board of Control for Cricket in India (BCCI) announced on Tuesday. ....
SC Transfers Kathua Rape-murder Case To Pathankot
The Supreme Court on Monday transferred the trial of the rape and murder of an eight-year-old nomadic girl in Kathua in Jammu and Kashmir to Pathankot in Punjab.....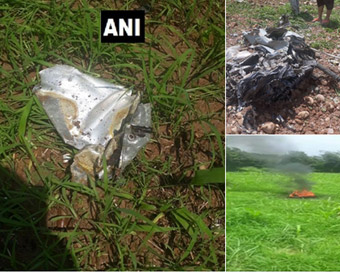 MiG-21 Crashes In Himachal
A MiG-21 fighter aircraft of the Indian Air Force (IAF) on Wednesday crashed in Himachal Pradesh's Kangra district, officials said.....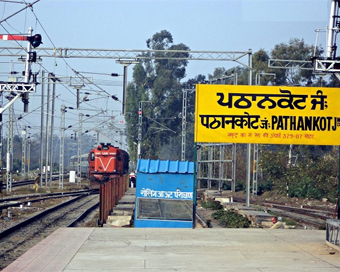 Six Men Detained In Punjab On Suspicion
Six men have been detained on suspicion from the Pathankot railway station, Punjab Police officials said on Monday. ....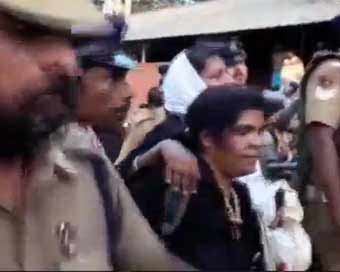 Sabarimala Protesters Win Again, Police Take Back Women Devotees
After waiting for hours barely one kilometer from the Sabarimala temple, two Kerala women devotees were escorted down the hill, as thousands of Ayyappa devotees on Monday put up a massive protest causing one of the woman to faint.....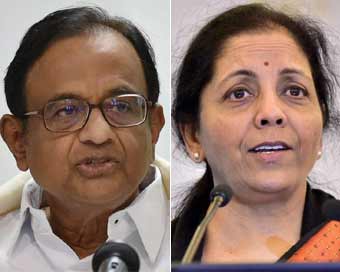 Is Sitharaman Giving Pakistan Clean Chit On Uri, Pathankot Attacks, Asks Chidambaram
Attacking Defence Minister Nirmala Sitharaman for claiming that no major terror attack took place since the BJP came to power at the Centre in 2014, senior Congress leader P. Chidambaram on Monday questioned her if she was giving a clean chit to Pakistan in the 2016 Pathankot and Uri attacks.....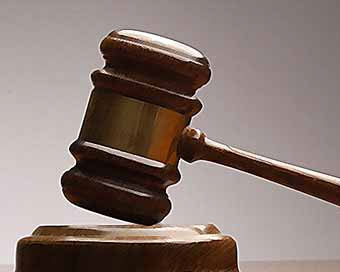 Kathua Rape-murder Case: Six Of 7 Convicted
A Special Court in Pathankot in Punjab on Monday convicted six out of the seven in the rape and murder of an eight-year-old girl in Jammu and Kashmir's Kathua.....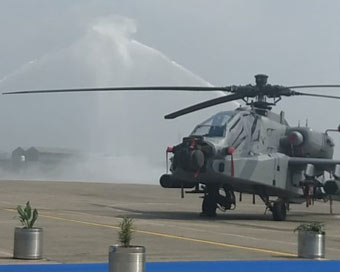 Eight Apache Choppers Inducted Into IAF At Pathankot
In a major boost to India's air defence capabilities, the Indian Air Force (IAF) inducted eight Apache helicopters on Tuesday at the Pathankot Air Base in Punjab.....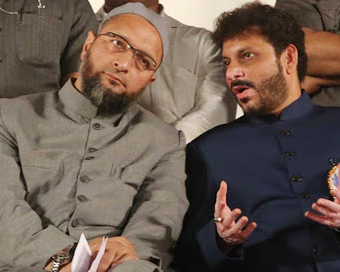 Storm Over AIMIM Waris Pathan's 'communal Speech'
A huge political storm has erupted over a former Mumbai legislator of All Indian Majlis-e-Ittehadul Muslimeen (AIMIM) Waris Pathan for his comments at an anti-CAA protest in neighbouring Karnataka. ....
India Takes Up Masood Azhar Issue With China Again
With the US moving the UN to put Pathankot attack mastermind and chief of the Pakistan-based terror outfit Jaish-e-Mohamed, Masood Azhar, on the list of international terrorists, India has again taken up the matter with China, a senior official said on Tuesday.....