Tag: Omar
Kashmir Assembly Seeks Return Of Migrant Pandits
The Jammu and Kashmir assembly on Thursday unanimously passed a resolution, seeking the return of hundreds and thousands of Kashmiri Hindus who migrated from the Valley at the beginning of a separatist war in the late 1980s.....
INLD Will Dig SYL Canal; Call Army If You Want To: Chautala
Upping the ante on its proposed move to start digging the Sutlej-Yamuna Link (SYL) canal on the Punjab-Haryana border on February 23, Haryana's main opposition party INLD on Monday said that it will go ahead with its threat even if the authorities call the Army to stop them.....
Video Of Youth Tied To Army Jeep Evokes Anger In Kashmir
A video of a youth tied to the front of a moving army jeep as a shield to avoid stone pelting has evoked anger and shock among Kashmiris, including former Jammu and Kashmir Chief Minister Omar Abdullah.....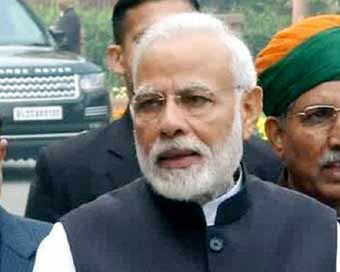 National Interest Must Prevail Over Party: Modi
Calling for extensive debate on issues related to public interest, Prime Minister Narendra Modi on Tuesday hoped that matters of national interest will prevail over party considerations ahead of the 2019 Lok Sabha elections. ....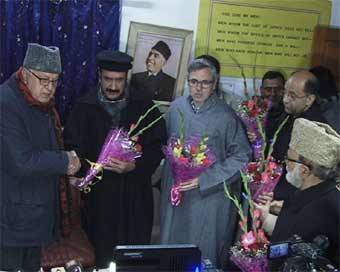 Expelled PDP Leader Joins NC
A day after he was expelled from the Peoples Democratic Party (PDP), former Minister Basharat Bukhari on Wednesday joined the National Conference (NC).....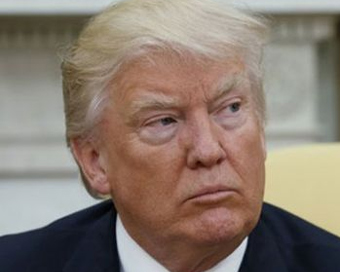 World Condemns Kashmir Attack; US Asks Pakistan To End Support To Terror Groups
The international community has strongly condemned the terror attack by the Pakistan-based Jaish-e-Mohammed (JeM) in Jammu and Kashmir that killed 45 CRPF personnel, with US President Donald Trump asking Pakistan to "end immediately" the support and safe haven provided to all terrorist groups operating on its soil.....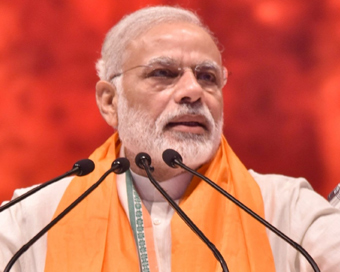 Modi Terms NC Demand For 'Kashmir PM' Serious Issue
Slamming the National Conference (NC) for its reported demand for a separate Prime Minister for Kashmir, Prime Minister Narendra Modi on Monday termed it as a serious issue and sought an answer from the Congress.....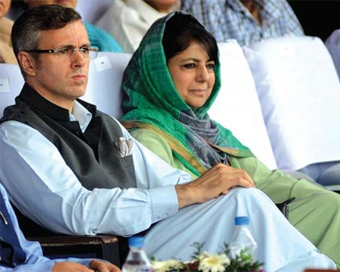 Omar, Mehbooba Slam Proposed Delimitation, BJP Welcomes Move
Jammu and Kashmir's former Chief Ministers Omar Abdullah and Mehbooba Mufti on Tuesday came out strongly against the Centre's move to lift the freeze on delimitation of Assembly seats in the state, while the BJP backed the measure to ensure proper representation to the Jammu region.....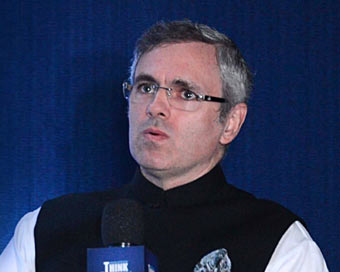 Omar, Mehbooba Under House Arrest In Srinagar
Former Jammu and Kashmir Chief Ministers Omar Abdullah and Mehbooba Mufti will not be allowed to move out of their houses as strict restrictions are imposed in the Kashmir Valley from early Monday morning, police sources said.....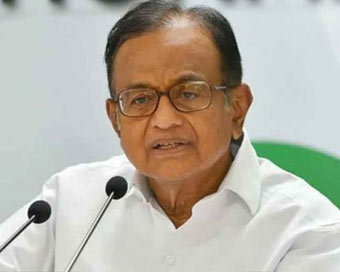 Congress Condemns House Arrest Of J&K Political Leaders
Senior Congress leader P. Chidambaram on Monday criticised the Narendra Modi-led government for the house arrest of senior political leaders in Jammu and Kashmir, saying that it was a signal that the government will defy all democratic norms to achieve its objects.....