Tag: Novak Djokovic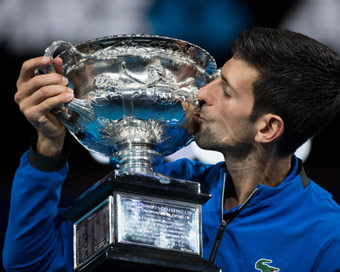 Djokovic Singles Out His 2019 Australian Open Triumph
Serbian tennis star Novak Djokovic on Sunday recognized the stellar performance he needed to put in to defeat Spaniard Rafael Nadal for his record seventh Australian Open title.....
Federer Named World's Most Marketable Athlete In 2016
A study prepared by the London School of Marketing has revealed that Swiss tennis superstar Roger Federer was the world's most marketable sports person in 2016.....
Federer At Fourth Spot In ATP Rankings
Swiss great Roger Federer has jumped to fourth place in the mens' Association of Tennis Professionals (ATP) world singles rankings released on Monday after winning the Miami Open.....
Serbia Lead Spain 2-0 In Davis Cup Tie
World No. 2 Novak Djokovic helped Serbia take a 2-0 lead over Spain in the Davis Cup quarter-finals at Aleksandar Nikolic hall here.....
Djokovic Splits With Coaching Staff
Serbian tennis player Novak Djokovic on Friday announced he has ended his partnership with his coach Marian Vajda in search of improvement and to recover his winning spark. ....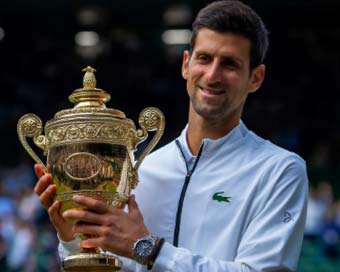 Djokovic Beats Federer In Five-set Thriller, Wins Wimbledon
Novak Djokovic claimed his fifth Wimbledon men's singles title here on Sunday, beating Swiss veteran Roger Federer 7-6 (5), 1-6, 7-6 (4), 4-6, 13-12 (3) in the final. It is the 16th Grand Slam title for the 32-year-old Djokovic, who is ranked no.1 on the ATP rankings. ....
Showing 1 to 6 of 6 (1 Pages)