Tag: Navjot Singh Sidhu
Navjot Sidhu Finally Joins Congress
Cricketer-turned-politician Navjot Singh Sidhu on Sunday finally joined the Congress after a meeting with its Vice President Rahul Gandhi here.....
Punjab Election Result 2017 LIVE: Congress Heads For Big Win In Punjab, AAP Ends As Opposition
The Congress was on Saturday headed for a two-third majority in the 117-seat Punjab assembly, with veteran Amarinder Singh set to return as Chief Minister of the border state.....
Assembly Elections Result 2017 LIVE: BJP Set To Win In UP, Uttarakhand; Congress In Punjab
The BJP cruised towards victory on Saturday in Uttar Pradesh and Uttarakhand while the Congress brutally brushed aside the AAP in Punjab as officials counted the millions of votes polled in assembly polls. The Congress led in Manipur while it was neck and neck in Goa with the BJP. ....
Sidhu Becomes Cabinet Minister In Punjab
Cricketer-turned-politician Navjot Singh Sidhu was on Thursday inducted as a cabinet minister in the new Congress government in Punjab headed by Chief Minister Amarinder Singh.....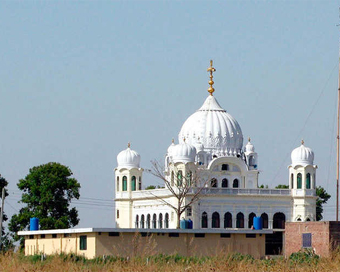 Two Sikh Ministers To Represent India In Kartarpur Ceremony In Pakistan
In a thawing of almost frozen bilateral ties, India on Saturday responded positively to Pakistan's invitation for the groundbreaking ceremony of the Kartarpur corridor in Pakistan, saying two senior Sikh ministers will represent New Delhi.....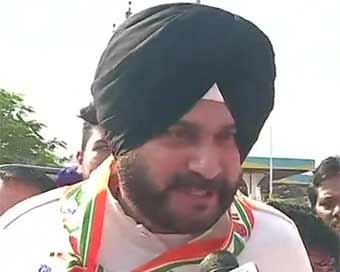 Amarinder Fatherly Figure, Will Sort Out Issues: Sidhu
Days after he said that Congress President Rahul Gandhi was his "captain" and not the Punjab Chief Minister, Navjot Singh Sidhu on Monday described Captain Amarinder Singh a "fatherly figure" and said he will sort out the issue with him.....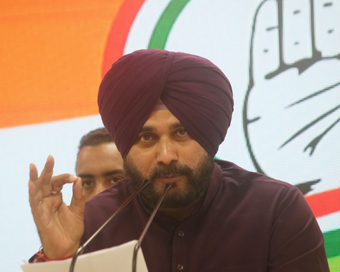 EC Notice To Sidhu Over Appeal For Votes To Muslims
The Election Commission (EC) on Saturday issued a notice to Punjab Minister and Congress leader Navjot Singh Sidhu for violating Model Code of Conduct during an election rally in Bihar's Katihar when he urged Muslims to not split their votes.....
Sidhu To Join Party Unconditionally Said Amarinder
Punjab Congress chief Capt Amarinder Singh on Wednesday said that cricketer-turned-politician Navjot Singh Sidhus decision to join the Congress was unconditional.....
This Is Homecoming For Me: Navjot Sidhu
A day after his formal induction into the party, cricketer-turned-politician Navjot Singh Sidhu termed his joining the Congress as his "homecoming" and launched a broadside against Punjab's ruling Shiromani Akali Dal (SAD).....
Amarinder, Sidhu File Nominations For Punjab Assembly Polls
Taking the political battle right into the home turf of Punjab Chief Minister and Shiromani Akali Dal patron Parkash Singh Badal, Punjab Congress president Amarinder Singh on Wednesday filed his nomination papers for the Lambi assembly constituency in Muktsar district. ....