Tag: NDA government
BJP Slams Congress For Blocking OBC Bill
The BJP National Executive hailed Prime Minister Narendra Modi and the NDA government on Sunday for enacting a bill to grant constitutional status to the OBC Commission and slammed the Congress for blocking it in the Rajya Sabha.....
BJP Wants Modi To Head Next Government Too - In 2019
Hailing the NDA government for its pro-poor policies, the BJP on Sunday urged people to help Prime Minister Narendra Modi form the next government too - in 2019.....
No Need For Law To Penalise Levy Of Service Charge: Minister
Union Food and Consumer Affairs Minister Ramvilas Paswan on Sunday ruled out a legislation to penalise hotels and restaurants in the country for levying service charge on customers.....
346 Accidents Have Occurred Since 2015 When Prabhu Took Over The Portfolio.
Railways accidents become continuing story in three years of NDA Government. Suresh Prabhu seems to be making the same mistakes as his predecessors.....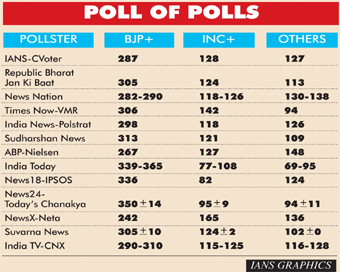 Most Exit Polls Predict BJP-led NDA Government Will Return To Power
The BJP-led NDA is set to return to power, according to most exit polls released on Sunday, with Congress-led UPA expected to fall far short of numbers to reach the half-way mark in the Lok Sabha elections.....
Congress Alleges Graft In Working Of Government's Procurement Portal
The Congress on Friday alleged massive corruption in functioning of the Government e-Marketplace (GeM) portal, launched by the NDA government for procurement of both products and services.....
TDP Ready To Back No-confidence Motion Against Modi Government
Andhra Pradesh Chief Minister N. Chandrababu Naidu on Thursday said that his TDP was ready to support no-confidence motion against the BJP-led NDA government while the party's politburo on Friday is expected to take a decision on pulling out of the alliance.....
India Must Be Rescued From 'incompetent' Economic Managers: Congress
The Congress on Sunday attacked the Narendra Modi government over the economic situation saying that the economy was in the hands of "ignorant and incompetent policy makers" and the country can only grow if it is "rescued" from them.....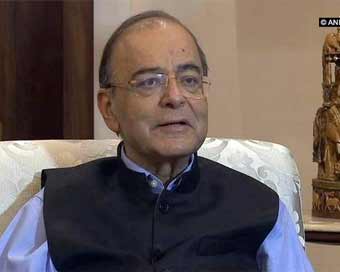 Congress Allegations On Rafale Complete Falsehood: Jaitley
Union Finance Minister Arun Jaitley on Wednesday termed the Congress allegations on the Rafale deal as "complete falsehood" and said the basic aircraft price at which the fighter jets had been bought was 9 per cent cheaper than that negotiated by the UPA government.....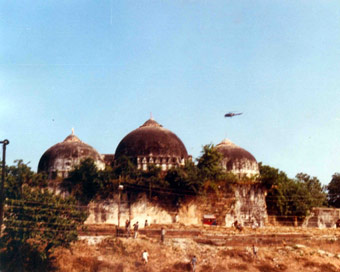 Babri Masjid Action Committee To Approach SC If Ram Temple Ordinance Passed
The Babri Masjid Action Committee (BMAC) has decided to file a petition in the Supreme Court in case the Narendra Modi-led NDA government at the Centre brings in an ordinance paving way for the construction of a grand Ram temple at the disputed site in Ayodhya, an office-bearer said on Wednesday.....