Tag: Modi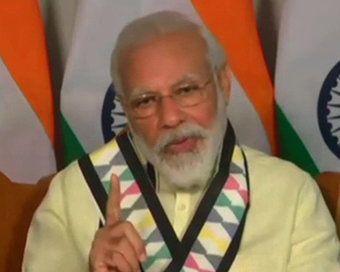 Modi Invokes Vivekananda, Talks Bengal's Business Revival
Prime Minister Narendra Modi invoked Vivekananda and talked about Bengal's business revival while making another thrust for self-reliant India on Thursday as he made the inaugural address on the occasion of 95th Annual Day of Indian Chamber of Commerce (ICC), via video conferencing.....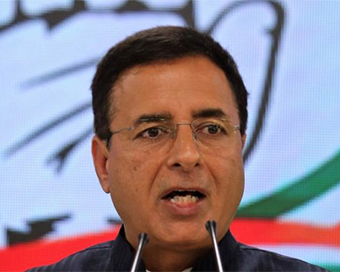 Surjewala Questions Modi, Rajnath 'silence' On Border Stand-off
Senior Congress leader Randeep Surjewala On Wednesday hit out at Prime Minister Narendra Modi and Defence Minister Rajnath Singh on their "silence" on the Chinese infiltration into the Indian territory in Ladakh and questioned them on the issue. ....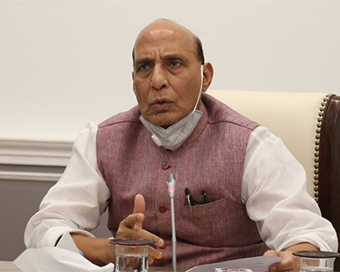 Rajnath Singh Briefs Modi On Ladakh Situation
Defence Minister Rajnath Singh on Wednesday evening updated Prime Minister Narendra Modi on India's military preparedness and latest situation in Ladakh in wake of the bloody clash between Chinese and Indian troops that left at least 20 Indian soldiers dead.....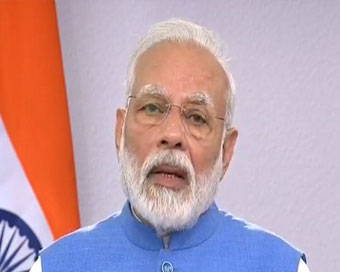 PM Modi Talks Bihar Regiment's Valour At Rural Job Scheme Launch
Ladakh stand-off was in the mind of Prime Minister Narendra Modi even while he was launching a mega employment scheme for rural workers, on Saturday.....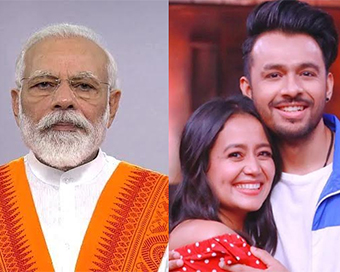 Singers To PM Modi: Strengthen Penalties For Animal Abuse
A slew of singers including Neha Kakkar, Tony Kakkar, Jasleen Royal, Nikhita Gandhi and Shashwat Singh have signed a petition to Prime Minister Narendra Modi, appealing for stronger punishment for animal abuse. ....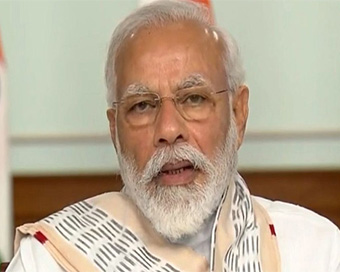 Modi Promises Support To Mizoram After Another Quake Shakes State
Prime Minister Narendra Modi and Union Home Minister Amit Shah on Monday reviewed the situation in Mizoram after two earthquakes of moderate intensity hit the northeastern state in the last 24 hours.....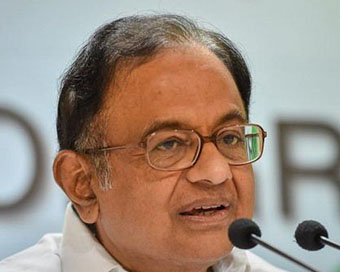 Chidambaram Dares Nadda To Ask Modi On 2,264 Chinese Incursions
After the BJP targeted former Prime Minister Manmohan Singh on the Chinese incursions during the UPA government, senior Congress leader P. Chidambaram on Tuesday hit back at the BJP national President J.P. Nadda, saying there were incursions during 2010-13 but no Indian territory was occupied and no Indian soldier's life was lost. Chidambaram dared Nadda to question Prime Minister Narendra Modi on 2,264 incursions since 2014.....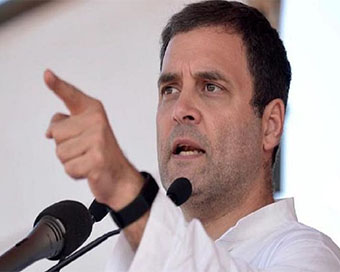 Announce Nyay, Tell When Chinese Troops Will Leave Indian Soil: Rahul To PM
Just ahead of the Prime Minister's address to the nation, Congress leader Rahul Gandhi on Tuesday demanded that Narendra Modi should announce the Nyay scheme to benefit the poor and also tell the nation when the Chinese troops "will leave the Indian soil". ....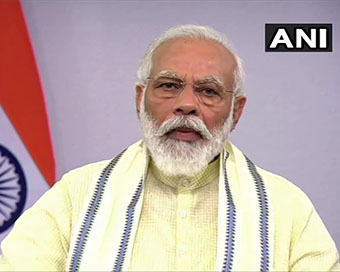 PM Modi Tweets In 16 Languages To Talk 'Dignity Of India's Poor'
"Ensuring dignity of the poor of India"—Prime Minister Narendra Modi tweeted this in as many as 16 languages, while highlighting his recent decision to extend the free ration scheme for 80 crore Indians for another five months.....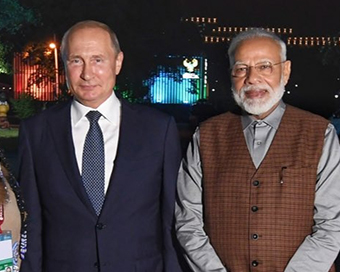 Modi, Putin Agree To Further Strengthen Strategic Partnership
Prime Minister Narendra Modi and Russian President Vladimir Putin in a phone conversation on Thursday reiterated their commitment to further strengthen the special and privileged strategic partnership between Russia and India in all spheres. ....