Tag: Microsoft
Ransomware Attack Hits 99 Countries
More than 45,000 attacks of ransomware have been recorded in 99 countries around the world, mostly in Russia.....
Pravasi Bharatiya Divas Kicks Off In Bengaluru
The 14th Pravasi Bharatiya Divas or Non-Resident Indian (NRI) Day got off to a colourful start here on Saturday, with the young Indian diaspora from across the world connecting with their motherland and discovering its wonders.....
Microsoft Launches 'Made For India' Skype Lite App
Microsoft on Wednesday launched Skype Lite, an exclusive "Made for India" app to provide seamless experience in messaging, audio and video calling even at lower bandwidths.....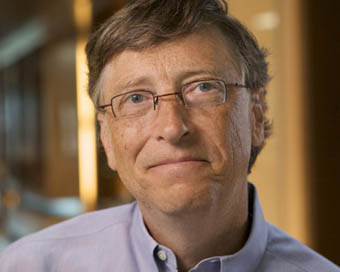 Bill Gates Steps Down From Microsoft Board To Serve Humanity
Billionaire philanthropist Bill Gates has stepped down from Microsoft's board of directors -- another step back from the tech giant he founded 45 years ago to dedicate more time to his philanthropic priorities. ....
Indian Inventors Help IBM Top 2016 US Patent List
Inventors from India contributed a record 658 patents to IBM last year to help the software giant top the list for US patent recipients in 2016.....
Microsoft To Launch New Data Control Privacy Dashboard
Microsoft is launching a web-based account privacy dashboard that gives users control over their data and lets them monitor the information Microsoft services use. ....
Microsoft's Satya Nadella Not Nervous Of Trump
US President-elect Donald Trump does not make India-born Microsoft CEO Satya Nadella nervous, and he is confident about the tech giant's place as a job creator.....
Microsoft Files Patent For Foldable Smartphone
A new patent filed by Microsoft hints at a device supported by flexible hinge that would transform a phone into a tablet.....
Microsoft May Cut 700 Jobs This Month: Report
As part of its previous announcement regarding offloading 2,850 employees by June 2017, Microsoft may soon cut 700 jobs during its earnings call on January 26, media reports said on Friday.....
Tata Motors' Future Vehicles To Use Microsoft's Technologies
Automobile major Tata Motors on Thursday entered into an agreement with Microsoft India to use its connected vehicle technologies in its future vehicles.....