Tag: Manoj Tiwari
Quit Or Go To Jail, BJP Tells Kejriwal
Delhi BJP chief Manoj Tiwari on Monday asked Chief Minister Arvind Kejriwal to either resign or go to jail after a sacked minister hurled corruption charges at him.....
Jain Settled A Rs 50 Cr Land Deal For Kejriwal's Brother-in-law: Kapi Mishra
sacked Delhi Minister Kapil Mishra on Monday claimed he was told by Health Minister Satyendar Jain that he was "settling a Rs 50 crore land deal" for Delhi Chief Minister Arvind Kejriwal's brother-in-law in Chhattarpur area. ....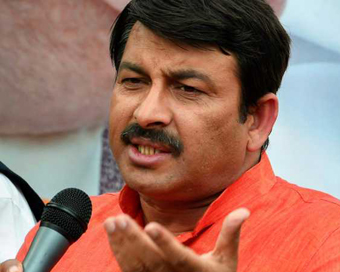 Purvanchalis Will Destroy Kejriwal In Polls: Manoj Tiwari
BJP's Delhi unit president Manoj Tiwari on Friday said that the same Purvanchalis who created Arvind Kejriwal, will destroy him on February 8.....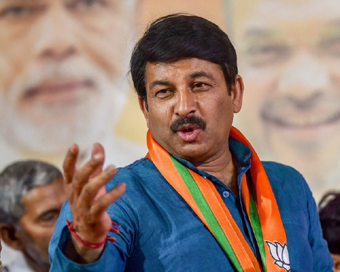 Don't Single Out BJP For Hate Speeches: Manoj Tiwari
Delhi BJP president and member of Parliament from northeast Delhi Manoj Tiwari on Monday attacked opposition leaders for singling out the BJP for making hate speeches. He said everyone who made provocative speeches should be criticized and not only the BJP.....