Tag: Manoj Tiwari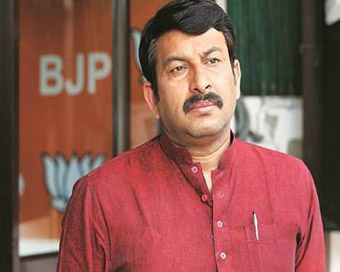 SC Issues Contempt Notice To BJP Leader Manoj Tiwari
The Supreme Court on Wednesday sought the presence of BJP MP Manoj Tiwari before it for breaking the lock of a sealed premises in Delhi's Gokulpur village.....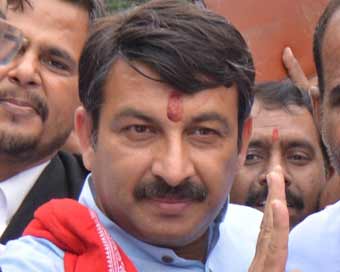 SC Drops Contempt Case Against Manoj Tiwari
The Supreme Court on Thursday dropped contempt proceedings against Delhi BJP chief Manoj Tiwari for breaking the seal of a commercial establishment while observing that his actions were "painful and shocking".....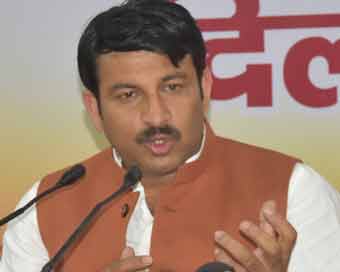 Manoj Tiwari Receives Death Threat On SMS, Culprit Arrested
Delhi BJP President Manoj Tiwari on Sunday said he had received a death threat on SMS on his mobile phone with the sender saying he was under "extreme compulsion" to eliminate him. The culprit has been arrested, police said. ....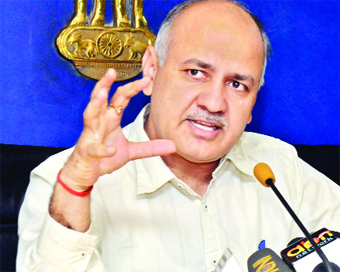 Delhi Classroom Row: Sisodia Sends Legal Notice To BJP Leaders
Delhi Deputy Chief Minister Manish Sisodia on Wednesday served a legal notice for criminal defamation against BJP leaders Manoj Tiwari, Parvesh Sahib Singh and Vijender Gupta for their "false allegations" on Delhi government over the cost of classrooms construction in schools.....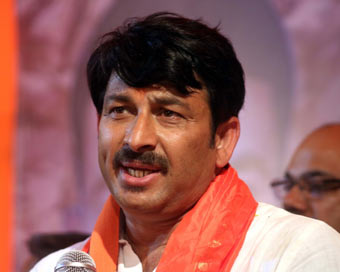 Manoj Tiwari To Meet Shah To Push For NRC In Delhi
Describing the National Register of Citizens (NRC) a "must" in Delhi, BJP's city unit chief Manoj Tiwari on Saturday said he will meet Union Home Minister Amit Shah to pursue the case.....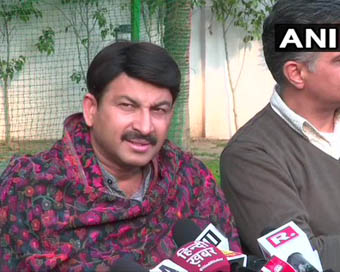 Manoj Tiwari Accepts Defeat, Thanks People Of Delhi
Delhi BJP Chief Manoj Tiwari on Tuesday congratulated Arvind Kejriwal on the victory of the Aam Aadmi Party in the assembly elections and thanked the voters of Delhi.....
Manoj Tiwari Detained For Protesting Outside Kejriwal's Residence
Delhi BJP chief Manoj Tiwari was detained on Monday for demonstrating outside Delhi Chief Minister Arvind Kejriwal's residence here, seeking an explanation for alleged charges of nepotism.....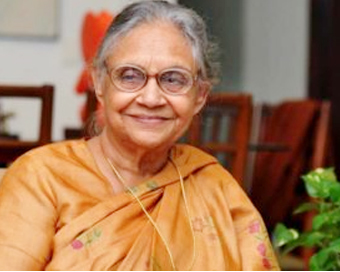 Congress Announces 6 Names For Delhi Lok Sabha Polls
The Congress on Monday released the list of candidates on six out of the seven parliamentary constituencies in Delhi for the May 12 Lok Sabha polls in the national capital.....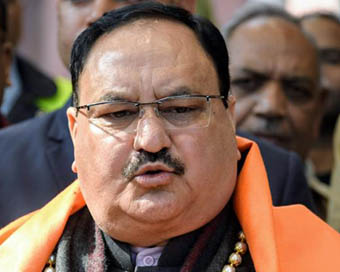 Delhi BJP To Review Poll Results On Friday
Delhi unit of the Bhartiya Janata Party will review the Assembly poll results in a marathon meeting on Friday.....
Have Nothing Against SRK: Kin Of Deceased
Suffocation due to crowd led to the death of a social activist who collapsed during Bollywood superstar Shah Rukh Khan's train stopover at Vadodara railway station, confirmed the deceased's family members, who also said they have "nothing against" the actor.....