Tag: Manoj Tiwari
'Cowardly Attacks' Can't Deter Me, Says Manoj Tiwari
BJP leader Manoj Tiwari on Thursday attacked the opposition parties in Maharashtra after some unidentified people broke the looking glass of his vehicle, and vowed that nothing can deter him by the "cowardly attack".....
Actor Ravi Kishan Moves From Congress To BJP
Bhojpuri actor Ravi Kishan, who has also starred in many Bollywood movies, joined the Bharatiya Janata Party (BJP) on Sunday in presence of party president Amit Shah. He had fought the 2014 Lok Sabha election on the Congress ticket from Uttar Pradesh's Jaunpur constituency.....
Delhi Congress Ex-chief Lovely Quits Party, Joins BJP
In a setback to the Congress ahead of the April 23 civic polls, former Delhi Congress chief Arvinder Singh Lovely and former Youth Congress leader Amit Malik quit the party and joined the BJP on Tuesday.....
CCTV Video: Delhi BJP Chief's House Ransacked After Road Rage, 2 Held
Delhi BJP chief Manjor Tiwari's two staff members were thrashed and his house was ransacked early on Monday by 10-12 people after an alleged road rage incident involving one of his aides.....
Video: AAP Lied About Funds To EC: BJP
The BJP on Tuesday accused the Aam Aadmi Party (AAP) and Delhi Chief Minister Arvind Kejriwal of lying to the Election Commission by not revealing the exact amount of funds it received through donations.....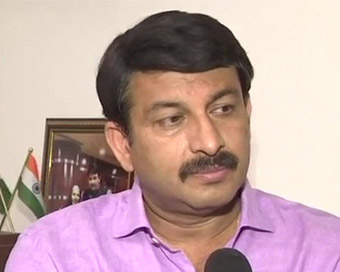 FIR Registered Against Delhi BJP Chief Manoj Tiwari
Police on Tuesday registered a First Information Report (FIR) against Delhi Bharatiya Janata Party chief Manoj Tiwari for illegally breaking the lock of a sealed house.....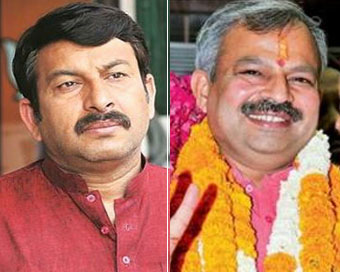 Aadesh Kumar Gupta Replaces Manoj Tiwari As Delhi BJP Chief
In the midst of the coronavirus crisis, the BJP high command has made a big change in Delhi as party President J.P. Nadda removed Manoj Tiwari from the post of Delhi BJP President and has replaced him with Aadesh Kumar Gupta. ....
BJP Sends 250 Bikers To 'expose' AAP In Punjab
The Bharatiya Janata Party (BJP) on Monday accused Delhi Chief Minister Arvind Kejriwal of not fulfilling his poll promises for the national capital and sent a team of 250 bikers to Punjab to "expose the lies".....
SRK's 'Raees' Train Journey : One Dead, BJP Reacts, Probe Ordered
Superstar Shah Rukh Khan's promotional train journey from Mumbai to Delhi for his film "Raees" took a controversial turn when a person at the Vadodara railway station died and two others got injured in the fan frenzy, following which BJP leaders slammed the actor. Railway Minister Suresh Prabhu has ordered a probe into the matter. ....
BJP Dares 'bluffmaster' Kejriwal For Debate On Poll Promises
On the eve of crucial polls in Punjab and Goa, the Bharatiya Janata Party on Friday dared "bluffmaster, liar and egoistic" Delhi Chief Minister Arvind Kejriwal for a debate on his 70 poll promises that the AAP government has failed to fulfil after nearly two years of governance in the national capital.....
Samay
Tweets by @sahara_samay