Tag: Mamata Banerjee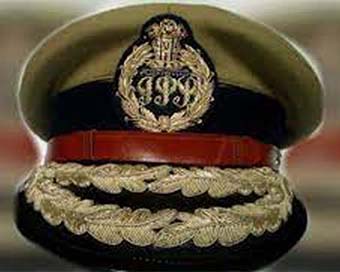 West Bengal IPS Officer Nagendra Tripathi Conferred EC Award
West Bengal IPS officer Nagendra Tripathi, who told Chief Minister Mamata Banerjee that he would "not let any black spot on his police uniform", along with two IAS officers and another IPS officer of the state, were on Tuesday conferred the National Awards for the Best Electoral Practices for 2021-22 for their efficiency in conducting the Assembly polls last year. ....
TMC Workers Protest Arrest Of MPs
Trinamool Congress activists on Wednesday protested in front of the CBI office here to denounce the arrest of two of its MPs in connection with the Rose Valley group chit fund scam.....
Mamata Urges President To 'save' India
Going hammer and tongs at the Centre, West Bengal Chief Minister Mamata Banerjee on Friday urged President Pranab Mukherjee to "save the country from the mess".....
Money Loot Common Thread Between 'Didibhai-Modibhai': Yechury
Cocking a snook at Prime Minister Narendra Modi and West Bengal Chief Minister Mamata Banerjee, CPI-M General Secretary Sitaram Yechury on Wednesday said "money loot" was a cmmon thread between the "Didibhai-Modibhai (Mamata-Modi) nexus.....
Bengal Business Meet Nets Over Rs 2 Lakh Cr Investment Proposals
The two-day Bengal Global Business Summit organised by the state government has received investment proposals worth Rs 2,35,290 crore, Chief Minister Mamata Banerjee announced here on Saturday.....
FIR Against Bengal BJP Chief For Being Armed In Ram Navmi Rally
A police case was started against West Bengal BJP president Dilip Ghosh for spearheading a Ram Navmi rally by wielding a sword in his constituency Kharagpur of West Midnapore district.....
Firmly Believe In Early Solution To Teesta Issue: Modi
Prime Minister Narendra Modi on Saturday expressed the firm belief that there will be an early solution to the issue of sharing waters of the river Teesta with Bangladesh while describing Dhaka's zero-tolerance policy towards terrorism as an "inspiration". ....
BJP Leader Offers Rs 11 Lakh To Behead Mamata; Opposition Demands Action
Opposition parties led by the Trinamool Congress on Wednesday demanded action against a BJP youth leader who announced a reward of Rs 11 lakh for killing West Bengal Chief Minister Mamata Banerjee.....
BJP Disowns Leader's Bounty Offer To Behead Mamata
The BJP on Wednesday disowned a youth leader who triggered outrage by offering Rs 11 lakh to anyone who beheads West Bengal Chief Minister Mamata Banerjee. ....
Rani Mukerji's Father Ram Mukerji Dies
Bollywood actress Rani Mukerji's father Ram Mukerji, a writer and filmmaker, dies in Mumbai early on Sunday. He was 84.....