Tag: Mamata Banerjee
CBI Quizzes Abhishek Banerjee's Wife Rujira For Over An Hour
The officials of Central Bureau of Investigation (CBI) on Tuesday interrogated Trinamool Congress Lok Sabha MP and Mamata Banerjee's nephew Abhishek Banerjee's wife Rujira at their south Kolkata residence for over one hour. After quizzing Rujira, the federal investigation agency investigators left. ....
Mamata Banerjee Rides E-scooter To Protest Petrol Price Hike
Staging an unprecedented protest against the price hike of petroleum products, West Bengal Chief Minister Mamata Banerjee on Thursday rode an electric scooter to reach her office in the state secretariat Nabanno building in Kolkata's adjoining Howrah district.....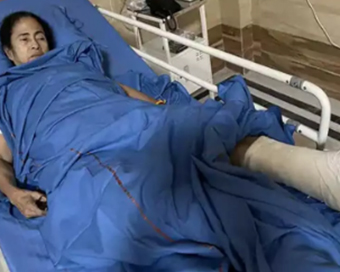 Mamata Banerjee In Hospital With Plaster Cast On Her Leg
West Bengal Chief Minister Mamata Banerjee, who was injured during her campaigning in Nandigram, was seen with a plastered leg lying in a Kolkata hospital after Trinamool MP Abhishek Banerjee, who is also her nephew, shared the picture on Twitter.....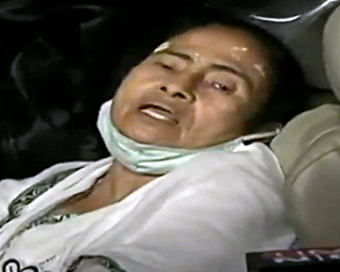 From 'conspiracy' To 'hurt', Mamata Banerjee Takes U-turn Over Nandigram Incident
West Bengal Chief Minister Mamata Banerjee had alleged on Wednesday that the incident, in which she had received leg injuries in East Midnapore's Nandigram while campaigning, was a 'conspiracy'. ....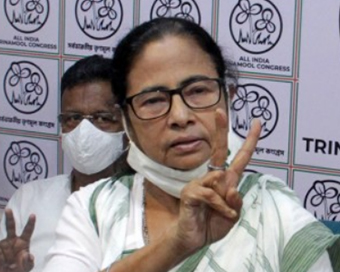 Mamata Banerjee Projected Corrupt Leaders In Trinamool: Opinion Poll
While the Trinamool Congress is poised to win West Bengal assembly elections, corruption and the image of its leaders is becoming an issue with the voters.....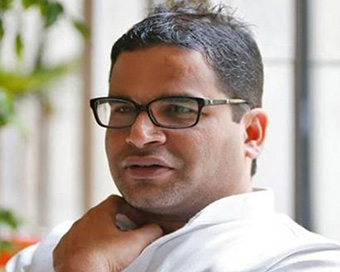 Trinamool Comes Out In Open Defence Of Prashant Kishor
Trinamool Congress has come out in open defence of its political strategist Prashant Kishor, popularly known as PK, after a controversy erupted when the IT cell of the BJP released an audio tape where PK could be reportedly heard saying in a 'Clubhouse' chat that Prime Minister Narendra Modi is hugely popular in West Bengal, which is one of the three factors that will decide which party sweeps the state in the ongoing Assembly elections. ....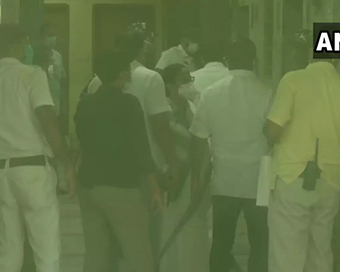 West Bengal CM Mamata Banerjee Starts Dharna In CBI's Kolkata Office, Violence Erupts
Violence has erupted outside CBI's Kolkata office, where West Bengal chief minister Mamata Banerjee is sitting in dharna to protest the arrest of four of her Trinamool Congress leaders. ....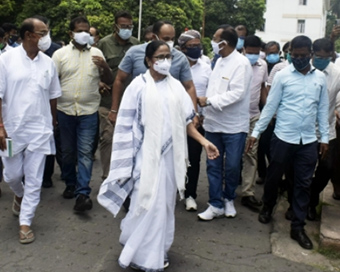 CM Mamata Banerjee, Law Minister Ghatak Made Parties In CBI Petition Before HC To Transfer Narada Case
In a dramatic turn of events, Chief Minister Mamata Banerjee, Law Minister Moloy Ghatak and MP Kalyan Banerjee have been made parties in the petition submitted by CBI seeking transfer of the Narada bribe case to any other state. ....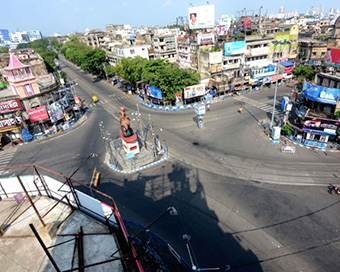 Covid-19 Lockdown Pays Off In Bengal, Positive Signs Witnessed
The Mamata Banerjee government imposed a 'nearly lockdown condition' in the state on May 16 for 15 days and after seven days the restriction imposed in West Bengal have started showing signs of improvement. ....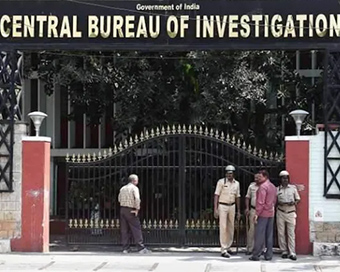 Narada Scam: CBI Withdraws SC Plea Challenging HC Order On House-arrest
The Supreme Court on Tuesday observed it did not approve of dharna by the Chief Minister of West Bengal and her law minister laying siege of the CBI office in Kolkata, and also thronging of the trial court with supporters. ....