Tag: Mamata Banerjee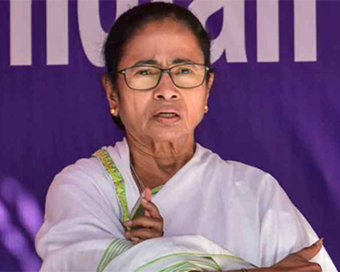 Mamata To Attend All-party Meet On India-China Conflict
West Bengal's ruling Trinamool Congress chief Mamata Banerjee will attend the all-party meeting called by Prime Minister Narendra Modi to discuss the cross-border conflict between India and China in Galwan Valley of Ladakh. ....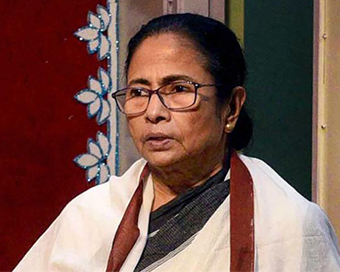 Mamata Extends Partial Lockdown In Bengal Till Aug 31
Chief Minister Mamata Banerjee on Tuesday extended the bi-weekly partial lockdown till August 31 across the state in a bid to curb the spread of coronavirus that is touching 67,000-mark in West Bengal. She said there would be no lockdown in the state on August 1st on the occasion of Bakrid.....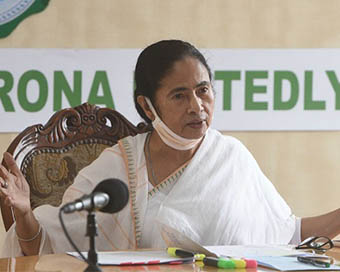 Mamata Banerjee Announces Lockdown Dates For Sep, Green Signals Kolkata
The Mamata Banerjee-led West Bengal government on Wednesday announced lockdown dates for the month of September.....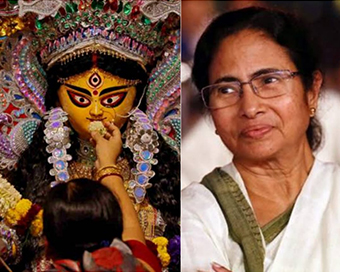 Mamata Banerjee Announces Durga Puja Guidelines Amid Coronavirus
Bringing much-awaited relief to scores of people, West Bengal Chief Minister Mamata Banerjee on Thursday announced the guidelines for the upcoming Durga Puja in the state to be celebrated from October 22-26. ....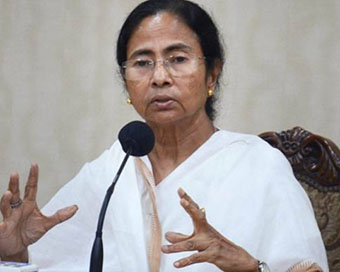 Mamata Banerjee Accuses Centre Of Bulldozing Federal Structure Of Nation
West Bengal chief minister Mamata Banerjee on Tuesday launched a scathing attack accusing the Centre of dismantling the federal structure of the country. ....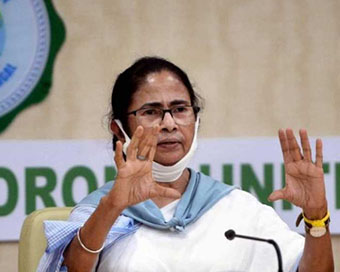 Mamata Banerjee Reminds People Of Her 26-day Hunger Strike Before Discussing Anti-farm Bill Protests
A day after West Bengal chief minister Mamata Banerjee expressed concerns over the ongoing anti-farm bill protest, she reminded people of her 26-day long hunger strike in Kolkata opposing the forcible acquisition of farmland in Hooghly district's Singur for the Tata Motors then proposed Nano car factory. ....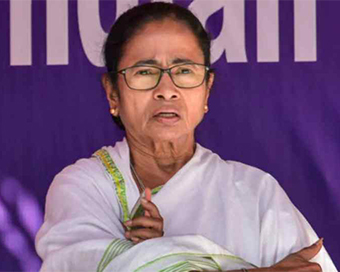 Mamata Banerjee To Contest From Suvendu's 'home Turf' Nandigram
In an open challenge to her once confidante and ex-minister Suvendu Adhikari, West Bengal Chief Minister Mamata Banerjee on Monday announced that she will contest the upcoming state Assembly elections from the Nandigram seat. ....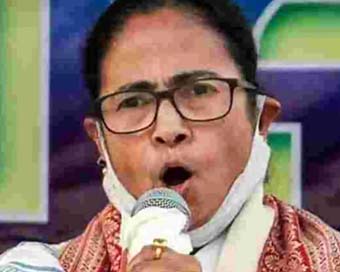 Mamata Banerjee Criticises Union Budget, Calls It Anti-country
West Bengal Chief Minister Mamata Banerjee on Monday vehemently criticised the Union Budget presented by Finance Minister Nirmala Sitharaman in Parliament earlier in the day, saying it would impact farmers and poor people across the country. She said, "it is anti-farmer, anti-people and anti-country budget".....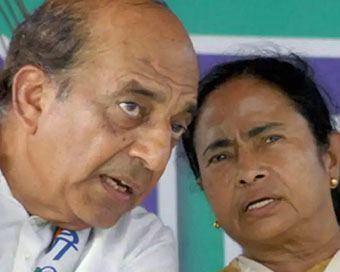 Dinesh Trivedi's Resignation Could Be Big Blow To Mamata Banerjee
Trinamool Congress MP Dinesh Trivedi resigned from the party in the Rajya Sabha on Friday, claiming that he felt "suffocated" and "helpless" under the ruling dispensation in West Bengal. ....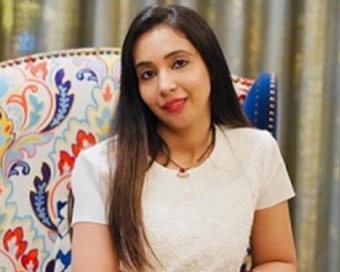 Abhishek Banerjee's Wife Rujira Not New To Controversies With Central Agencies
The Central Bureau of Investigation (CBI) summons to Trinamool Congress MP Abhishek Banerjee's wife Rujira has once again put focus on her after the Custom Department notice to her in 2019. ....