Tag: Mamata Banerjee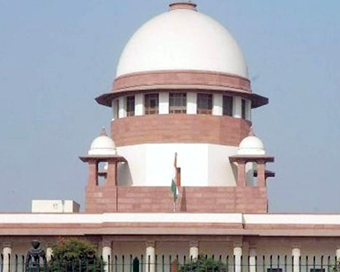 West Bengal Government Pulled Up For Delay In BJP Activist's Release
The Supreme Court on Wednesday pulled up the West Bengal government over the delay in the release of BJP Yuva Morcha leader Priyanka Sharma from jail despite its order for her "immediate release".....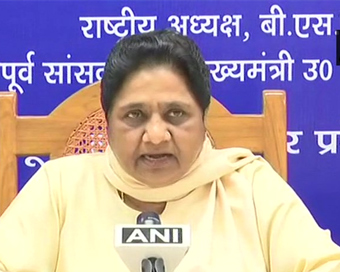 BJP Forced Election Commission To Ban Campaigning In West Bengal: Mayawati
BSP President Mayawati on Thursday alleged that the Election Commission's decision to curtail campaigning in West Bengal was taken under pressure from the Bharatiya Janata Party (BJP) and Prime Minister Narendra Modi.....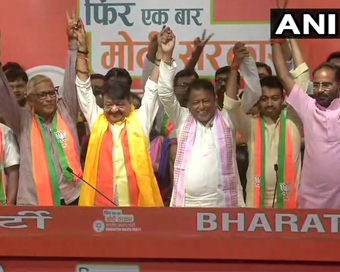 In Blow To Mamata, 3 MLAs, 60 Councillors From Bengal Join BJP
In a huge blow to West Bengal Chief Minister Mamata Banerjee, two Trinamool Congress MLAs and more than 60 councillors joined the BJP here on Tuesday along with a CPI-M MLA, with BJP veteran Kailash Vijayvargiya predicting many more defections.....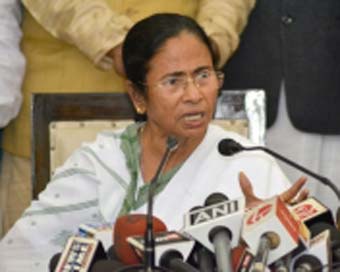 Stay Away From 'cut Money', Mamata Warns Party Workers
Lashing out at those leaders taking "cut money" or commissions from beneficiaries of government schemes, West Bengal Chief Minister Mamata Banerjee warned her Trinamool Congress workers not to indulge such practices, party sources said on Friday. ....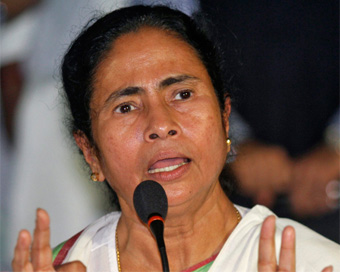 Mamata Terms Modi's First Tenure As 'Super Emergency'
Marking the 44th anniversary of the Emergency, West Bengal Chief Minister Mamata Banerjee on Tuesday called the previous tenure of the Narendra Modi government as "Super Emergency".....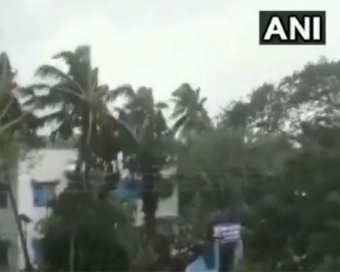 PM Modi Speaks To Mamata Over Cyclone Bulbul, Assures Assistance
day after cyclone Bulbul wreaked havoc in the coastal areas of West Bengal, Prime Minister Narendra Modi on Sunday spoke to Chief Minister Mamata Banerjee to took stock of the situation.....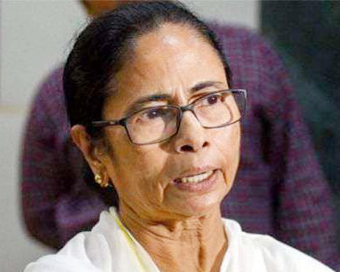 Are You The Ambassador Of Pakistan? Mamata Asks Modi
Launching a blistering attack on Prime Minister Narendra Modi a day after he asked the Opposition to protest against Pakistan and not the new Citizenship (Amendment) Act (CAA), West Bengal Chief Minister Mamata Banerjee on Friday wondered whether Modi was the ambassador of Pakistan with a habit of glorifying and dragging in the neighbouring nation on every issue. ....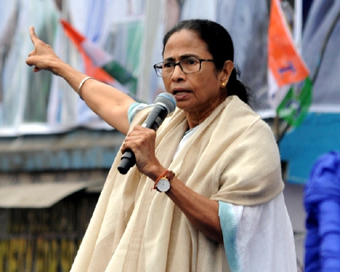 Bengal Assembly To Pass Anti-CAA Resolution: Mamata
The West Bengal government is planning to pass a resolution in the state Assembly against the Citizenship (Amendment) Act in the next three-four days, Chief Minister Mamata Banerjee said on Monday and demanded that the provision seeking the birth certificates and parents place of birth be deleted from the NPR form.....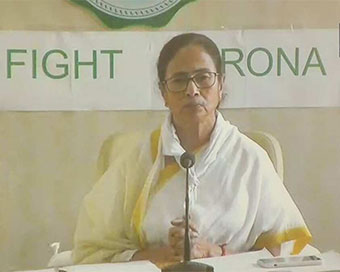 Mamata Warns Of Action Against Officials Stopping Vegetable Vendors
West Bengal Chief Minister Mamata Banerjee on Wednesday warned state government officials that action would be taken against them if they tried to stop vegetable vendors and personnel engaged in home delivery of essentials during the ongoing lockdown to prevent the spread of the Coronavirus infection. ....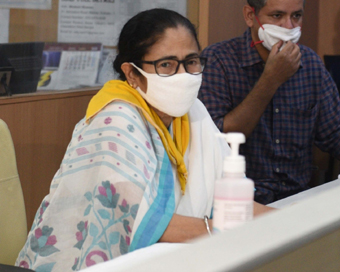 Mamata Says At Least 72 Dead In Cyclone, Urges PM To Visit
A day after severe cyclone Amphan wrecked havoc in several West Bengal districts, Chief Minister Mamata Banerjee on Thursday said the storm left at least 72 people dead and many homeless besides snapping electricity, internet connection and other communication tools in large parts of the state.....