Tag: Kailash Vijayvargiya
BJP Leader Slams Shah Rukh Khan
BJP General Secretary Kailash Vijayvargiya on Tuesday slammed Bollywood superstar Shah Rukh Khan, even comparing him to underworld don Dawood Ibrahim, after the death of a person at the Vadodara railway station during the promotional tour of the actor's movie "Raees".....
Diary Shows BJP Leader's Connection With Traffickers: Bengal CID
Arrested BJP leader Juhi Chowdhury, suspected to be involved in a child trafficking racket in West Bengal, was being intensely grilled with the CID sleuths saying that a diary has details of her links with traffickers, police said on Wednesday.....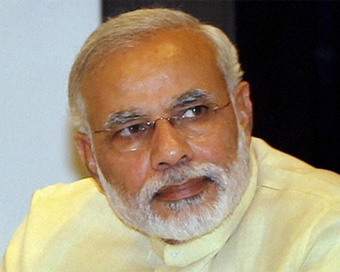 Modi Says VIP Brats Have No Place In BJP
Prime Minister Narendra Modi on Tuesday condemned party leader Kailash Vijayvargiya's son Akash Vijayvargiya for attacking a government employee with a bat, saying "beta kisi ka bhi ho, aise logo ki party see nikal dena chahiye" (regardless of whose son he is, such people should be sacked from the party).....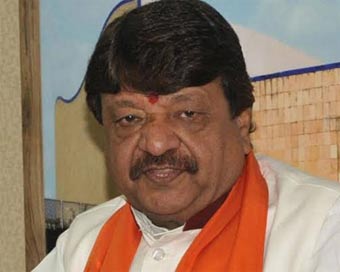 Netizens Troll BJP Leader Over Bangladeshis Eating 'poha'
A statement made by Bhartiya Janata Party leader Kailash Vijayvargiya garnered hilarious trolls and reaction by the tweeple around the country.....
SRK's 'Raees' Train Journey : One Dead, BJP Reacts, Probe Ordered
Superstar Shah Rukh Khan's promotional train journey from Mumbai to Delhi for his film "Raees" took a controversial turn when a person at the Vadodara railway station died and two others got injured in the fan frenzy, following which BJP leaders slammed the actor. Railway Minister Suresh Prabhu has ordered a probe into the matter. ....
Have Nothing Against SRK: Kin Of Deceased
Suffocation due to crowd led to the death of a social activist who collapsed during Bollywood superstar Shah Rukh Khan's train stopover at Vadodara railway station, confirmed the deceased's family members, who also said they have "nothing against" the actor.....
Kolkata Police Chief Files Defamation Case Against BJP Leader
Kolkata Police Commissioner Rajeev Kumar has filed a criminal defamation case against BJP leader Kailash Vijayvargiya for alleging the top cop had a role in destroying evidence related to the multi-billion rupee Saradha scam.....
Child Trafficking Accused Mentions Influential Political Personalities: Official
Arrested BJP leader Juhi Chowdhury, suspected to be involved in a child trafficking racket in West Bengal, has mentioned the names of some "influential political personalities" during her grilling, a CID source said on Thursday.....
Shivraj Not Being Shifted To Delhi: BJP
Madhya Pradesh Chief Minister Shivraj Singh Chouhan will not be taking up any ministerial post in the Modi government, BJP leader Kailash Vijayvargiya has said.....
One Lakh Of Your Workers Will Go To Jail: Mamata Warns BJP
In a fierce attack on the BJP, West Bengal Chief Minister Mamata Banerjee on Thursday accused the party of "maligning" her state and using obscene language against her.....
Showing 1 to 10 of 10 (1 Pages)