Tag: KCR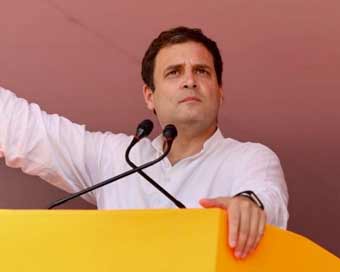 Rahul Targets KCR Over Corruption, Assures Farm Loan Waiver
Accusing Chief Minister K. Chandrasekhar Rao (KCR) of enriching his family at the cost of Telangana, Congress President Rahul Gandhi on Thursday promised farm loan waiver and employment for youths if the Congress-led Peoples Front won the Assembly elections.....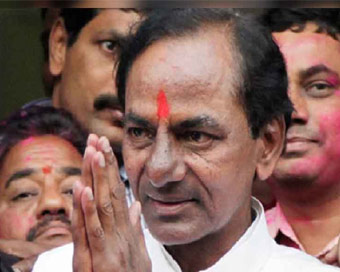 TRS Polls 46.9% Votes In Telangana
A huge swing of votes in its favour helped Telangana Rashtra Samithi (TRS) to score landslide victory in Telangana Assembly elections, according to poll officials.....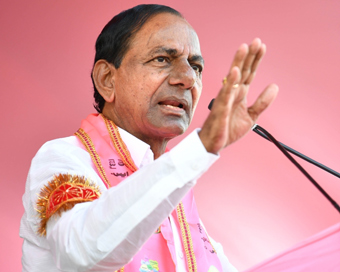 KCR Backs Special Category Status For Andhra Pradesh
Telangana Chief Minister K Chandrashekhar Rao on Monday said his Telangana Rashtra Samithi (TRS) would support the special category status for neighbouring Andhra Pradesh.....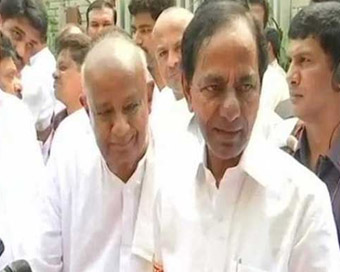 Telangana Assembly Dissolved For Early Polls
Nearly nine months before its term was to end, the Telangana Assembly was on Thursday dissolved by the Governor on a recommendation by the state cabinet.....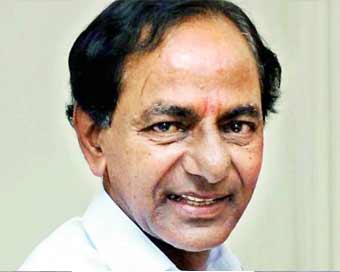 Riding On Telangana Pride, TRS Heading For Landslide Victory
Riding on Telangana pride and its welfare schemes, the Telangana Rashtra Samithi on Tuesday appeared heading towards a landslide victory in Assembly elections. ....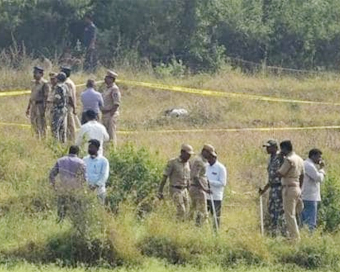 Telangana Forms SIT To Probe Hyderabad Encounter
The Telangana government has constituted a Special Investigation Team (SIT) to probe the December 6 'encounter' near Shadnagar town in which police killed all four accused in a woman veterinarian's gang-rape and murder.....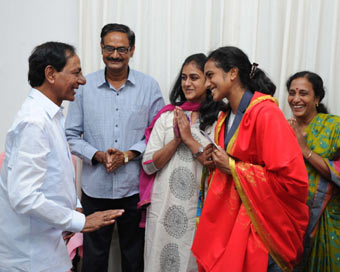 KCR Assures Support To Sindhu For Future Tournaments
Telangana Chief Minister K. Chandrashekhar Rao on Wednesday said that the state government would extend all support to ace shuttler P.V. Sindhu for her preparations for future tournaments.....
Showing 1 to 7 of 7 (1 Pages)